Podcast: Play in new window | Download (Duration: 1:13:54 — 67.7MB)
Subscribe: Apple Podcasts | Google Podcasts | Spotify | Email | RSS | More
Leadership challenges persist, but they're not all created equally. Google the phrase and you'll get more results than you'll have time to investigate. Recently, prompted by a client conversation I went snooping around online. For my purposes, I was curious about what Indeed.com – the jobs marketplace – might have to say about the topic. I found an article entitled, 7 Leadership Challenges and How You Can Conquer Them. It's a worthwhile list to consider.
Surprisingly, I found quite a few lists that had humility at or near the top – meaning, the leadership challenge is being or staying humble. Since our leadership recipe starts with humility, that's certainly congruent with our leadership philosophy.
No matter what list you look at, it's wise for all of us to consider our own leadership challenges – and those within our organization (or team) – so we can minimize the problems and seize the opportunities that invariably exist within almost every challenge.
We'd love to hear about your leadership challenges. What are some leadership issues you're currently working on? Just use our contact form and let us know.
Be well. Do good. Grow great!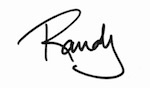 Check out the Hosts page for our profiles.
Connect With Lisa On Linkedin • Connect With Randy On Linkedin
We encourage you to contact us. Feedback, suggestions, criticisms, insights, experiences – they're all welcomed. Thank you for watching and listening!