Podcast: Play in new window | Download (Duration: 38:40 — 35.4MB)
Subscribe: Apple Podcasts | Google Podcasts | Spotify | Email | RSS | More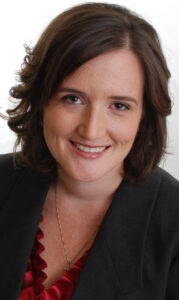 Joining me today via Zoom is Sheri Chaney Jones. She is an expert on public sector evaluation and applied organizational research. Sheri is the President and Founder of Measurement Resources, a consulting company dedicated to helping the social sector with performance management, evaluation, and organizational behavior. She is also the author of Impact & Excellence: Data-Driven Strategies for Aligning Mission, Culture, and Performance in Nonprofit and Government Organizations.
In 2006 two of my favorite business management writers Jeffrey Pfeffer and Bob Sutton published an article in the Harvard Business Review entitled, Evidence-Based Management. Sheri's work focuses on providing clients evidence upon which improvements can be not only measured but improved. Connect with her on Linkedin.
As we strive to accelerate our own human performance and those around us, it's increasingly vital that we take advantage of the tools that can enable us to see more our outcomes more accurately. We all prefer to think that the things we're doing are accomplishing the desired goals, but what if they're not. In fact, what if they're working against what we hope to accomplish?
You hear me say it often. We're here to help you figure it out. Sheri's company is focused on using hard science coupled with psychology and organizational behavior to help clients do exactly that.
Be well. Do good. Grow great!