Podcast: Play in new window | Download (Duration: 39:51 — 36.5MB)
Subscribe: Apple Podcasts | Google Podcasts | Spotify | Email | RSS | More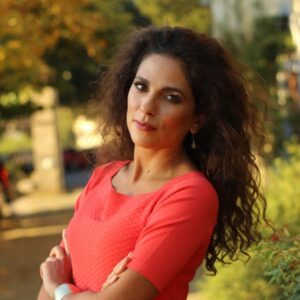 Camille Neyhouser is the Owner and Founder of Repassionate Your Organization (RYO). Camille helps organizations revolutionize their vision, employee motivation & engagement, productivity, and income. She helps leaders build/rebuild their organizations with passion, purpose & inner power.
Prior to founding her own company, Camille had a 14-year career with the most reputable international development not-for-profit organizations. She has a double Master's Degree in International Development and a Professional Doctorate in Public Health / Organizational Learning and Knowledge Management. She did her doctoral thesis on, Building A Learning Organization By Design, Not By Accident.
She's French by origin, but a citizen of the world having lived and traveled extensively. Today she joins us from her home in Florence, Italy.
We had a lovely conversation about her work, why she got started in this work, and some insights from her work that can propel us forward in our own journey. You'll find value because Camille is a high-value person. Enjoy.
Be well. Do good. Grow great!