Podcast: Play in new window | Download ()
Subscribe: Apple Podcasts | Google Podcasts | Spotify | Email | RSS | More
Download This Episode Or Non-Flash Playback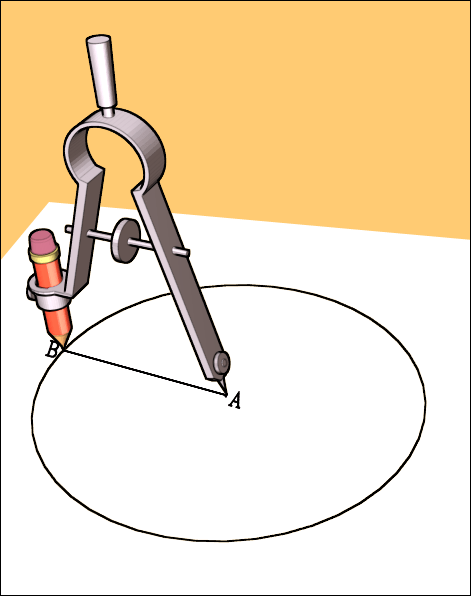 Finding the path to success is a common pursuit. Even successful people want more. We're all given to discontentment and dissatisfaction. Distraction may be the deadliest "dis" of all.
"A" in the diagram represents the starting place. Sadly, for too many it also represents complacency or being stuck in the middle. It can be an exciting place from which our future success is born. Or it can be a place of paralysis.
The circle represents goals, targets, achievements, accomplishments. So many different directions. So many different choices. "B" could be 360 different choices represented by the degrees of a circle, but we know there are an infinite number of choices really. That makes it difficult to choose. It's often easier to avoid making a choice and remain stuck in the middle.
Today's special episode is intended to provide you with encouragement to develop the zeal and tenacity necessary to get on with it. Today, I want to help you lift your eyes from "A" and make a definite choice. Select "B." Make it by anywhere you'd like, preferably a direction that suits you best. Choose wisely, but choose. Then, get on with it. Start the trek toward "B." Do it today. Don't take your eyes off of "B." Be precise. Be targeted. Be persistent.
When you reach "B" everything changes. Momentum shifts in your favor. Opportunities present themselves. Learning happens that helps you in new adventures. There's compelling evidence that merely making up your mind to pursue a precise goal changes everything. No doubt a sniper rifle has greater precision than a shotgun. Live like a sniper rifle.
As the Scottish mountaineer William Hutchinson Murray wrote in 1951 (no, it wasn't Goethe, Germany's version of Shakespeare):
"Until one is committed, there is hesitancy, the chance to draw back. Concerning all acts of initiative (and creation), there is one elementary truth, the ignorance of which kills countless ideas and splendid plans: that the moment one definitely commits oneself, then Providence moves too. All sorts of things occur to help one that would never otherwise have occurred. A whole stream of events issues from the decision, raising in one's favor all manner of unforeseen incidents and meetings and material assistance, which no man could have dreamed would have come his way. Whatever you can do, or dream you can do, begin it. Boldness has genius, power, and magic in it. Begin it now."
Yes, begin it now. And don't stop until you've reached the outer circle. That's where you'll find success, momentum and greater opportunity.

• Grandsons Max and Jake who have now learned to swim. Here's a video of Max. Here's the video of little brother, Jake.