Podcast: Play in new window | Download ()
Subscribe: Apple Podcasts | Google Podcasts | Spotify | Email | RSS | More
Business people love to plan. How much revenue can we generate in the next quarter? How will we do it? What new initiatives do we want to launch? Let's map it out and figure out how we'll make it happen. We build a plan.
Plans are necessary, but don't confuse them with purpose. They're not the same, but I frequently encounter business people who think a lot about plans without ever thinking about purpose. Some confuse the two.
The plan answers what and how. The purpose answers why.
Purpose gives us direction!
Today's show was recorded away from The Yellow Studio. It addresses some things I notice frequently, especially among managers who aren't yet C-level. But…it also applies to each of us individually. What's our purpose? For solopreneurs, I suspect it's even more difficult than it is for those working in organizations because it's lonely, personal and often daunting. Let's see if we can wrestle some things down and learn. I know we can ask better questions. And that might just lead to better answers.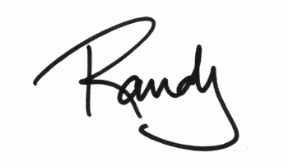 Podcast Options:
• Subscribe via the iTunes store
• Android, Blackberry & other listeners can listen on Stitcher Radio
• Right-click here to download this episode to your computer
• Click here to playback in a new window