Podcast: Play in new window | Download (Duration: 54:47 — 50.4MB)
Subscribe: Apple Podcasts | Google Podcasts | Spotify | Email | RSS | More
About 4 years ago I began to grow seriously interested in the notion of business people gathering in formal groups – peer advisory groups – expressly to help each other grow their businesses and their lives. It resonated with me on many fronts, mostly because I saw how powerful it was in helping business people – owners and CEO's – grow, improve and transform.
In early 2016 a book was published, The Power of Peers by Leon Shapiro and Leo Bottary. I did a chapter-by-chapter audio summary here on the podcast. It began with episode 5003. We wrapped up that series with episode 5014 and a conversation with Leo Bottary. You can check the archives and go back to listen or download those episodes. I'd encourage you to buy the book if you want to learn more about the peer advantage. The book is filled with terrific advice and stories.
Today, I'll tell you how my reaching out to Leo Bottary serves as a solid case study of the power of peer advantage. Producing his podcast, YEAR OF THE PEER, this year has been delightful and many happy surprises have occurred along the way. Serendipity has a way of finding people who are most open to it I suppose. Leo and I are both open to it.
We Wrapped Up Season 1 Of Year Of The Peer Podcast With Leo Bottary
This weekend Leo and I recorded a wrap-up show for his podcast, Year of the Peer. That podcast is both audio and video. Here's the video. It was an impressive list of guests we had, and the conversations were equally impressive. We hope you'll subscribe to the podcast.
2018 And The Launch Of The Peer Advantage*
*(small business owners joining forces to help each other)
Today, I asked Leo to join me and talk specifically about some things that can help serve small business owners. Having spent my entire life operating small businesses I'm especially focused this coming year on serving just 14 small business owners via The Peer Advantage, 7-member virtual/online groups that meet twice monthly for just 2 hours each time. I wanted to get Leo's insight in hopes it would spark you to seize the moment of The Peer Advantage in your life, whatever form that looks like for you.
Gratitude is often THE answer.
I'm grateful for you. Thank you for your time and attention. Happy and safe holidays to you and your family! Lord willing, we'll kick it up again next year.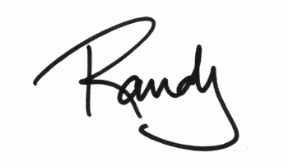 Subscribe to the podcast
To subscribe, please use the links below:
If you have a chance, please leave me an honest rating and review on iTunes by clicking Review on iTunes. It'll help the show rank better in iTunes.
Thank you!