Podcast: Play in new window | Download (Duration: 35:47 — 32.8MB)
Subscribe: Apple Podcasts | Google Podcasts | Spotify | Email | RSS | More
You're in a quandary. You're privy to some information but you're just not sure if you should share the information.
There are so secrets or formulas. Every person and situation is unique and has to be figured out on its own terms.
Join us today as we discuss some things we've learned in our experiences. We hope you benefit from our conversation as you work to figure out how you can manage sensitive conversations and answer for yourself a few questions:
Should I share this?
Will this benefit the organization if I share it? (Will it hurt somebody unnecessarily if I do?)
With whom should I share this?
How should I share this?
Be well. Do good. Grow great!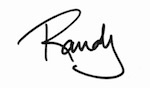 Check out the Hosts page for our profiles.
Connect With Lisa On Linkedin • Connect With Randy On Linkedin
We encourage you to contact us. Feedback, suggestions, criticisms, insights, and experiences – they're all welcome. Thank you for watching and listening!