Podcast: Play in new window | Download (Duration: 13:15 — 12.4MB)
Subscribe: Apple Podcasts | Google Podcasts | Spotify | Email | RSS | More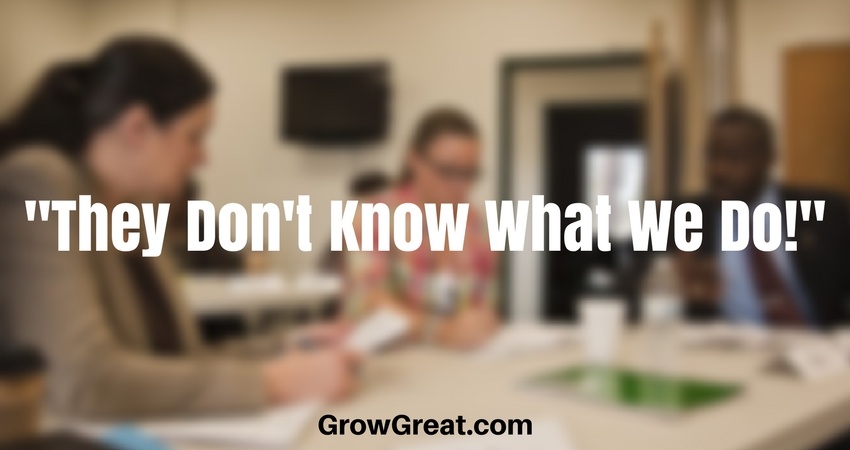 The sales team laments how harshly they feel judged by the VP. This morning's meeting wasn't exactly joyful. The team has four days left in the month, but more importantly, they're a few hundred thousand dollars away from hitting their number. Laurie, the VP, challenged them to hit it hard, reinforcing the importance of achieving the monthly sales goal.
"We relaxed after getting off to a great start," she told the group. It was true. The great start. The team had a pretty good book of business going into the month, fueled largely by a few deals that were landed the prior month, but didn't hit the books until this current month. Even they admit they had likely not hustled like they could have in week 2. But since then they've worked really hard. One week. But as everybody in sales knows, one off week can wreck a month.
Laurie informs the group of a new marketing effort due to launch in Q3. That's 4 months away, but okay thinks the sales team. She shows them a short slide deck outlining the initiatives. She wants them to hear of the coming launch directly from her, and not through the grapevine. But she's insistent that they not become distracted by it. She doesn't want to spend much time on it today. Too late. She's inadvertently opened a box of snakes.
Robert, one of the senior (and most productive) sales guys pipes up at one slide that is problematic based on his experience with customers. And so begins a conversation about how the marketing department never speaks to the sales team. "I don't think they've got a clue what really happens out on the street," he says. "They don't know what we do. And they sure don't seem to be interested enough to understand."
Laurie bristles. You can tell she feels it's sort of a slam on her. After all, she's the VP of Sales. After a few more brief minutes of banter, she tries to refocus the group on the task at hand. Make the month. She tables the conversation for another day and assures the group that they'll finish this discussion, but later. For now, the group has to maintain solid attention on bringing in just under $400,000 over the next 4 days. Meeting dismissed!
This scenario happens too frequently. And I'm not talking about a sales team that is coming up short with not many days left — that's certainly commonplace. I'm talking about one department feeling like another department is clueless about their work. I'm talking about people inside an organization who feel siloed from others. People who feel underappreciated and misunderstood. Sales and marketing departments operate under different metrics and dashboards. So their love/hate relationship is more common than it should be.
Rather than assign blame, let's think about what's going on, and what we can do to find a remedy.
Sales is a today activity. Nobody cares what you did yesterday. And tomorrow isn't even here yet.
Marketing isn't nearly as measurable. The performance parameters look and feel much different.
But the problem, and the solution is much more basic. It's connection and collaboration. It doesn't have to be sales and marketing. It can be any group inside an organization or company that impacts another group. Or it could be individual people. It's the classic right hand and left hand relationship. Too many of us are in organizations where we can readily admit, "The right hand doesn't know what the left hand is doing."
We could think about power struggles, bases of authority and ego — all valid things that contribute to the disruption of connection and collaboration. But those can much less practical issues to handles. I'm a practical guy. And I'm a speed freak interested in answering, "What can we do right now to improve this thing?"
Leon Shapiro and Leo Bottary in their book – THE POWER OF PEERS – gave us 5 factors of peer advantage. Here they are:
Select The Right Peers
A peer group is smarter than any one individual.
Leaders benefit from insightful questions and the impartial advice of their peers.
People prefer to implement their own solutions, rather than be told what to do and how to do it.
Success is the most effective means of driving positive behavior changes.
Leaders, regardless of industry sector, share common aspirations and challenges.
Leaders benefit from learning about industry practices not common to their own business.
Peer accountability is a powerful force.
Create A Safe Environment
Being vulnerable is liberating.
When you can share anything, knowing you won't be judged, it's a powerful force to help you grow.
A healthy respect for confidentiality is mandatory. What happens in a group, stays in the group. It's not negotiable.
Vulnerability is seen as a strength, not a weakness.
Creativity and change are fueled by our willingness to be open.
Utilize A Smart Guide
True smart guides lead with the hand of a servant.
They listen, ask good questions, build camaraderie, consider themselves as coaches rather than consultants and wear their passion for the role on their sleeve.
The smart guide is part of the group and every member of the group has their back.
They reinforce group norms, create an atmosphere of learning and have fun – all at the same time.
Foster Valuable Interaction
Confidentiality is key. That safe environment fosters more open interactions.
Skilled, repeated interactions create close bonds among group members who share in the joys of repeated successes.
The use of a highly strategic and structured approach fosters more skilled discussions.
It involves properly framing the issue, asking questions informed by experience and leveraging the power of a collection of successful business owners.
It provides an unparalleled opportunity for personal and professional development of every member.
Be Accountable
Accountability is where peer advantage comes to life.
It's where the outcomes and takeaways each business owner realizes manifest themselves both personally and professionally.
It's the whole point — to grow. To improve. To be more effective.
The difference between peer influence and peer advantage is that peer influence is an individual pursuit while peer advantage is a group endeavor powered by greater selectivity, targeted strategies for achieving goals and structured engagement that inspires lasting results.
Laurie is the VP of Sales. Joe is the VP of Marketing. They both report to the CMO. Laurie certainly has the power and ability to approach Joe with a proposal for a group to be formed where their respective departments can connect and collaborate for the benefit of the entire company. It begins with her willingness and ability to accomplish those things between she and Joe.
She realizes that it's something she should have done long ago, but like every executive leader, she's been solely focused on the tasks in front of her. She admits it hasn't been a priority. There's a light bulb moment when Laurie realizes so much focus (necessarily so) on immediate and short-term sales success has driven her to avoid forging the relationship with Joe that would benefit everybody, including Joe.
Laurie isn't interested in encroaching on Joe's territory. She just wants a voice in the conversation. And she wants her team to feel heard and understood. First, she wants to make sure Joe is feeling the same way about himself and his team. A quick coffee meeting one morning before work confirms they both want the same thing. Joe confesses that his team feels misunderstood, too. They both express sadness that they didn't get together sooner with this level of candid conversation. Now they're planning ways to form a group comprised of sales and marketing people.
The Peer Advantage has immense power inside organizations. What group or groups could you form to help remedy the disconnection inside your organization? Are there groups within your company that are saying about another inside group, "They don't understand what we do?" If your company has grown and become large enough that you no longer know everybody as well as you did in the old days…then you're experiencing this inside your company. It's also possible you're feeling it if your company is still small. Smallness and size don't necessarily prevent us siloing ourselves, assuming we're smarter than others. The sooner you shut that down by focusing on the power of the collective – showing people who they achieve much more together than they ever hoped by themselves – the better.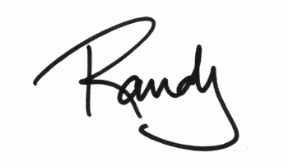 Subscribe to the podcast
To subscribe, please use the links below:
If you have a chance, please leave me an honest rating and review on iTunes by clicking Review on iTunes. It'll help the show rank better in iTunes.
Thank you!