Podcast: Play in new window | Download (Duration: 16:06 — 15.0MB)
Subscribe: Apple Podcasts | Google Podcasts | Spotify | Email | RSS | More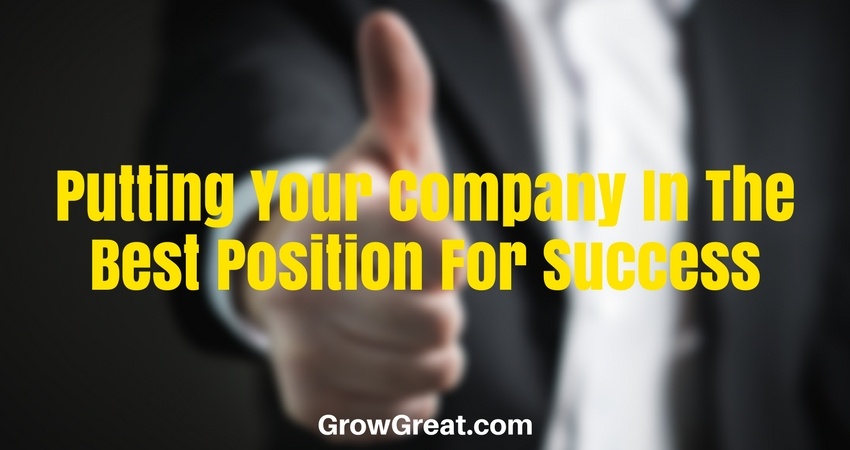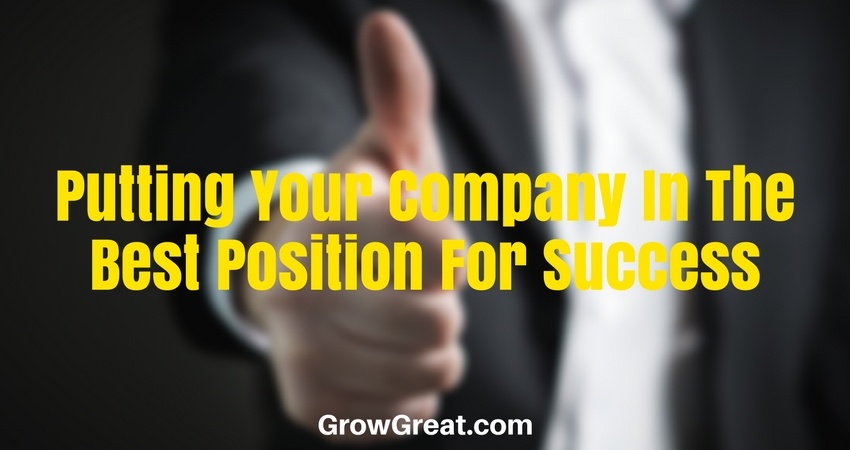 As the owner you're the #1. And you wouldn't have it any other way. But sometimes you don't treat yourself like you're the #1.
Every business owner has one basic – but very big – job: to obtain and deploy the necessary resources to make the company successful. That's why you invest in the things you do. You believe they'll garner a return. Some will get a big return. Others, not so much. Sometimes you have a pretty good idea of the return you'll get on something. Other times you don't, so you hope they'll pan out like you want.
As a young man I once overheard an owner tell a VP supplier who was critical of how he was doing things, "You know the difference between you and me? I'm betting with my money that I'm right." I smiled. So true. That's what we do as business owners. We bet on ourselves. We bet on our people. We bet on our ideas and our decisions.
Watch any episode of Shark Tank and you'll see what the venture capital community has long understood – folks who make their living betting on businesses. They bet on the jockey, not the horse. That means the idea is sometimes far less important than the person behind it.
In similar fashion, I'm betting on you and I'm asking for you to bet on yourself. As you're considering all the resources at your disposal and how you can best deploy them, I have a big question.
Are you an asset or a liability?
Are you an opportunity for the company, or a constraint – a limitation and restriction?
The truth is, you own the joint. And according to the SBA there are 99.7% of you out there – small business owners. And almost 90% of you employ fewer than 20 people. That's a tremendously large group of people who represent a monumental economic impact on our communities and our country.
You're a resource. I'd argue that you are the most important resource in your organization by virtue of the fact that you own it, and you operate it. The buck stops with you in more ways than you may realize.
When you hire a new employee I sure hope you don't just welcome them, then leave them alone. I hope you provide some sort of onboarding and training. I hope you put them with more seasoned employees who can show them a thing or three. I hope you surround them with people and resources so they can succeed in their new job at your company. And even if you don't always do those things as well as you know you'd like, you know you should. You know it's the smart way to go to help your company move forward.
I get it. Fires erupt. They foil your plans to do good – or better – work. Stuff happens, right?
While stuff is happening you're neglecting your biggest resource. While you're busy putting out the fires that must be extinguished, you become just a bit more distracted from deploying the biggest resource that's vital to your company's success.
YOU.
You take whatever time you want to look over the details of a lease agreement, or a purchase agreement for inventory, or in vetting a new employee. You pay attention to the things that you know can contribute to helping your company grow. You also know from experience that what I call the trifecta of business building encompasses all the work you do as a business builder and owner.
Getting new customers
Serving existing customers better
Not going crazy in the process
It's about sales. It's about executing delivery of your products or services to the customers. It's about the systems and processes necessary so much of the work can reliably happen on auto-pilot without you losing your mind. This is your life.
All this time and attention spent in important areas so your company can succeed. And grow.
Yet the #1 resource is often overlooked and ignored. YOU. You investing in yourself, not for purely selfish reasons, but because like the sharks on TV, you're betting on yourself (the jockey). You're betting with your own money that you're right. Well, are you right? Are you right in betting your money in all the resources you need except perhaps the most important one? YOURSELF?
Let me ask you a question…
When was the last time you achieved something really big all by yourself? Nobody helped at all. Nobody did one thing to support you. It's was just all YOU. When?
Yeah, you and I both the answer. NEVER.
You're a smart person. You're just doing all you know and it's what you don't know that can hurt you. I'm encouraging you to come over to the bright side of knowing something that you likely already knew — you owe it to yourself and your company to grow, improve and transform as a business owner. Nothing you can do will put your company in a better position for success. Because that's how important you are to the company. That's how important your decisions are. YOU impact every area of your company. And you love it.
You just need to stop avoiding making the investment where it can most matter. You need to realize there is a better way.
Did you know there is an organization called Parents of Murdered Children? No, it's not a group you want to be a member of, but if it describes you…you're so thankful they exist. Where else are you going to get in a room with other people who understand your pain and your circumstances? Where else are you going to go where you don't have to explain to others what's happened to you? No where. It's the safe, secure place you can go to gather with people who completely understand and get it. No explanations needed. Just candid, safe conversation where people can serve each other, support each other and help each other because the group has only one big goal — to help everybody through the pain.
You learned all this when you were a little kid. Your parents knew it. Who you hang around has an impact on your life. That's why your parents didn't want you hanging around the kids who misbehaved and got in trouble at school. They didn't want you to join them. Somewhere along the way you outgrew that…you got too smart for your own good. And you forgot that.
Now you're a business owner and there just isn't anybody *that* safe you can go to. Sure, you've got other friends who are also business owners. You've got an attorney. You've got a CPA. You may have a spouse. There's a lot of explaining that's required to just get them to kinda sorta understand your circumstance (it's a big reason why so many business owners don't rely on their spouse, because they say, "He/She just can't relate"). And each of them have a relationship with you that can get in the way, for both of you. Friends don't want to risk the friendship. Professionals don't want to risk losing you as a client. Family don't need the drama so it's best to leave that alone!
Like other groups where the common denominator is that "we're all in the same boat," the peer advantage is practical. Little explanation needed (like Parents of Murdered Children). Everybody gets it. And when the group is small business owners nobody wants anybody telling them they should do this, or they shouldn't do that…we mostly need to voice our opportunities and our concerns, then engage in a thoughtful, deep discussion so we can better see every angle before we make our own decision on what we're going to do.
When the room is private, confidential and safe — magic like that happens. Over time we become better at making decisions. We begin to see things we never saw before because other business owners are helping us see things from their viewpoint, which is often different than our own. Nobody is judging. Nobody is criticizing. People are talking, listening, understanding and seeing more clearly than ever before. Oh, and it feels terrific — it's a big part of the 3rd leg of that trifecta (not going crazy in the process of owning and running our business).
Mostly, it's about finally deploying our biggest resource in the most powerful way to put our company in the best position for greater success. It's about growing great.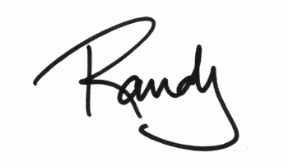 Subscribe to the podcast
To subscribe, please use the links below:
If you have a chance, please leave me an honest rating and review on iTunes by clicking Review on iTunes. It'll help the show rank better in iTunes.
Thank you!