Then You Have Come To The Right Place!
Bula Network, LCC is a boutique consulting firm for small/medium businesses (and organizations) focused on growth and efficiency. We're also an executive coaching firm specializing in serving C-level executives.
What started as a "network" of services designed to help CEO's, small business owners and C-level executives has morphed into a comprehensive consultancy helping businesses and organizations achieve new levels of success through strategic and operational efficiencies. Bula Network, LLC also focuses on serving individual leaders and their teams through executive coaching programs.
Randy Cantrell is the founder of Bula Network, LLC. He's an expert in leadership and business building with over 30 years experience in top level leadership. He's the host of the Bula! Network podcast and Leaning Toward Wisdom.
His business philosophy is simple…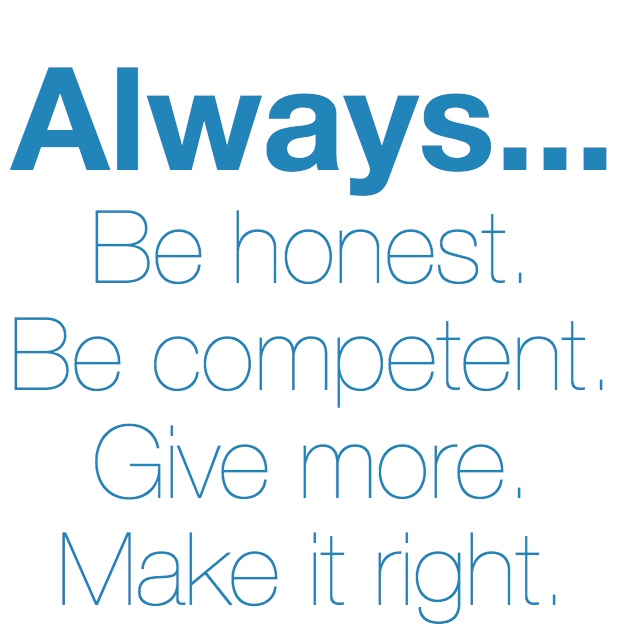 Randy lives in Dallas/Ft. Worth, Texas with his wife, Rhonda, and two Westies, Rocky and Rosie. His two grown children and their families live nearby. He loves to read, write, listen to music, teach and spend time with family. He also loves cartoons!
Bula is a Fiji term analogous to "aloha" in Hawaii meaning both hello and goodbye. It also carries with it the connotation that life is good.
Let us hear from you! You can leave audio feedback by clicking that "Send Voicemail" tab on the right side or by calling (214) 736-4406.
"Our chief want in life is somebody who shall make us do what we can." - Ralph Waldo Emerson
Bula Network, LLC helps clients in the trifecta of business building activities:
1. Getting new customers*
2. Serving existing customers better
3. Not going crazy in the process
* patients, clients, patrons, fans, etc.
Thanks for visiting. We hope you find the information helpful. Share your thoughts, suggestions, criticisms and whatever else you think would help improve things around The Yellow Studio.