Our chief want in life is somebody who shall make us do what we can."
                                                                                                     – Ralph Waldo Emerson
Business Development | Marketing | Sales
Management | Leadership 
Bula is a Fiji term analogous to "aloha" in Hawaiin meaning both hello and goodbye. It also means "life" and carries with it the connotation that life is good. I think it is so I named my company using this term I fell in love with over 30 years ago.
Tell A Better Story
My name is Randy Cantrell. I founded Bula Network, LLC as a boutique coaching and consultancy with a slant toward story telling. I started telling stories professionally when I was about 15 selling hi-fi stereo gear. It was my teenage passion – music and the equipment to faithfully reproduce it.
I'm not talking about lying. I'm talking about telling compelling stories that engage people, move people. Early on I learned that if I could tell people a compelling story, they could more easily connect to whatever I was selling. And while I was into the equipment, I was more into the music. Those development year taught me that the experience is what counts. I also knew that selling and marketing – when done ethically and correctly – result in a sale that sticks! I was never interested in a transaction because my first job was straight commission (meaning I only got paid based on what I sold, and based on what stayed sold…meaning people didn't return their purchase). Those lessons remain with me today.
My professional resume is pretty well chronicled over at Linkedin. I was blessed to get some very early experience in leadership. By the time I was in my mid-20's I was running a multi-store consumer electronics chain, a subsidiary of a larger corporation. The owner was wonderful to me and taught me a lot while also leaving me alone and making me responsible for the outcome of the enterprise. That's what entrepreneurship is all about – accepting responsibility for the financial outcome. I've devoted my professional life to that pursuit.
Whether it's coaching a senior executive to explore new ways to help a team achieve more remarkable results, or if it's working with a small business owner to develop sales processes that serve more customers…the work is still the same as it was when I was 15.

Leaders fail when their story fails. Businesses do, too. The stories we tell determine our significance because they determine performance.
The long and short of what I do is I help people craft better stories so they can elevate their performance. Don't slip into irrelevance because you no longer connect with prospects, clients and customers!
The specifics of what I do are best summed in the trifecta of business building questions…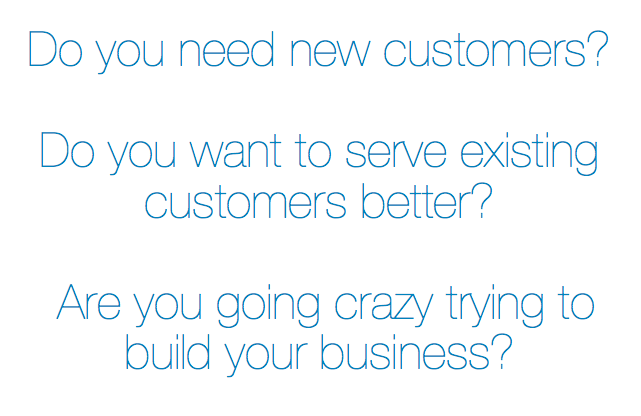 Here's how the business world refers to these 3 questions:
Business Development / Marketing / Sales / Referrals
Management / Leadership / Operations
Systems / Processes / Work Flow
I'm fanatical about:
– Solid customer base with consistent referrals
– Extraordinary customer experiences
– Efficient and effective processes
– Servant leadership
Connect With Randy Cantrell