Podcast: Play in new window | Download
Subscribe: iTunes | Android | RSS | More Subscribe Options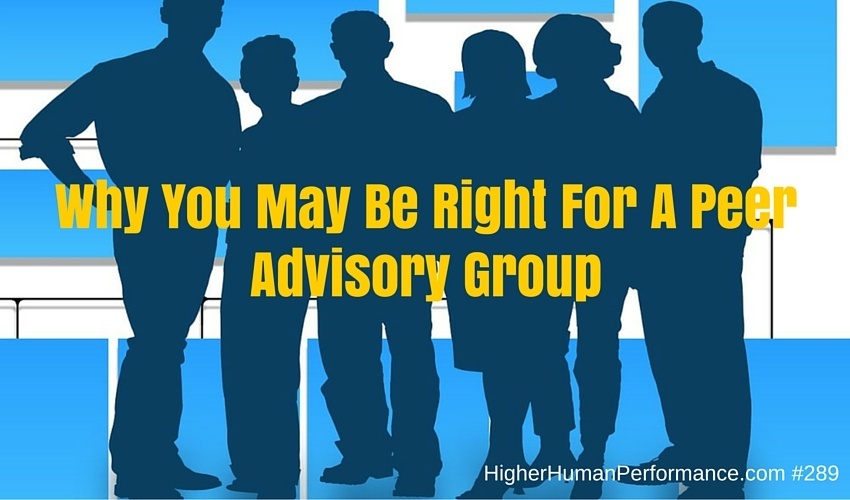 Napoleon Hill called them "mastermind groups."
In his classic book, Think And Grow Rich, Napoleon Hill discovered that the men who made America weren't quite the lone wolves some may have thought. Many of them collaborated with other highly driven people so together they could fly higher. The notion of the "mastermind" group was simple. Multiple brains are better than one.
Think tanks. Mastermind groups. Peer advisory groups. Is there a difference?
Maybe. Maybe not.
Examine any of these terms and you'll likely run across many different kinds of groups. Some are comprised of people who are very different, even pursuing different agendas. In other cases, you may find people mostly alike. But one thing is for sure…talk with enough people who have ever experienced one and you'll likely hear how wonderful it can be, or how awful it can be. It depends on who is in the group.
Not All Groups Are Created Equal
In the information (Internet) age we've seen an explosion of people clamoring to make money while sitting at home in their underwear. It's an attractive thought. Clearly it is because so many people are buying information products (e-courses, e-books and online seminars) designed to show you how "You Too Can Become An Internet Millionaire." Often times part of the package sold is a "mastermind group," where customers are put together so they can encourage each other through the rough times, help each other with resources and avoid the loneliness of sitting at the kitchen table trying to earn a million bucks all by yourself.
Sadly, the world is filled with thousands (hundreds of thousands) of people playing business, without any clue how to actually build, conduct or grow one. They just want to make money. Being in business is about more than making money. Making money is an outgrowth of doing business well. It's a reward for serving a market better than others. It's competitive, lonely and sometimes vexing. But it's not the same as sitting at your kitchen table in your underwear dreaming of having a million bucks. That's not business. That's fantasy.
The mastermind group designed to give customers of an information product a better feeling so they don't have buyer's remorse and ask for a refund is NOT a peer advisory group. It's a sales tactic designed to keep people sold. It's not even a distant cousin to a genuine peer advisory group.
Should You Consider A Peer Advisory Group?
The simple answer is NO if…
You're the smartest person in every room you enter
You're selfish and uninterested in serving others
You're selfish and uninterested in being served
You're happy with your current state of business
You don't want to grow your business
You don't want to grow your professional life
You don't want to grow your personal life
You're happy being unhappy
The answer could be YES if…
You're driven to grow your business
You run a business that does in excess of $5M*
You're a lifelong learner
You're willing to be open and vulnerable to be served and to serve others
You're willing to invest some time and money in exchange for a return that is multiples better
You're committed to professional and personal growth
First, let's break down the terms a bit. Peer advisory group.
Peer – these are folks who sit where you sit. These are people who are so removed from where you're at that they bring no value to you. What good would that be?
Peers are defined by the dictionary this way…
a person of the same age, status, or ability as another specified person
Let's think about this as it applies to top-level leaders running multi-million dollar companies. Let's think about you, the CEO.
Does a person need to be your exact age in order to bring you value? Of course not. A trip to Silicon Valley will demonstrate that some of the world's brightest CEO's are quite young. With an awful lot to offer the world of business.
What about status? Well, as it applies to business leadership status, yes this is crucial. I have high regard for CFO's, but they're not CEO's. Their role is different. Their challenges and opportunities are, too. CFO's and CEO's have completely different issues, problems, constraints and opportunities. Status inside a peer advisory group is important so every member can relate to the other members. A peer advisory group to serve CEO's should be comprised of ONLY CEO's. The CFO's can have their own group.
What about ability? This is perhaps the greyest of them all. We're not served if we don't stretch. And being the smartest guy or gal in the room doesn't exactly stretch us, unless you count expanding our ego and head as stretching. Let's toss in world view, experience and thoughtful insight into this category of ability. Think about this. Would you be stretched if you hung around a group where you had all those totally in common: world view, experience and thoughtful insight? You're right, probably not. Diversity here can better serve you. This is where that whole moniker, "two heads are better than one" is formed. From the fact that different points of view help us see things more clearly. That helps us grow and transform into the best version of ourself.
So what have we learned about the first term, peer? For a group to be highly effective it should be comprised of people who are in the same role as you – CEO's. Their age isn't so important except as you're able to see them for the value they provide. I've known old, stodgy CEO's who would never in a million years be able to listen seriously to a CEO under the age of 45. Think of the lost opportunities though. To be so arrogant as to think a younger CEO has nothing to teach the older CEO is not only foolish, but it's dangerous in today's marketplace.
And can't you see how older CEO's might be able to serve the younger CEO's, too? Think of the pitfalls you ran into during your career that might have been avoided if some older, wiser head had just given you a warning. You could be that for some younger CEO.
I think rational people can agree – diversity in age is a great benefit. A group of young and old would be rewarding.
We've already confirmed that everybody should be a bird of the same feather – CEO's need to be with CEO's and CFO's with CFO's, for instance. That way the issues have common ground. Otherwise, not everybody in the group benefits. And if just one person fails to benefit, then what's the point of the group? A great peer advisory group has to be run like the 3 Musketeers…
 All for one, and one for all
Okay, what about the term "advisory?"
Let's see what the dictionary says.
having or consisting in the power to make recommendations but not to take action enforcing them
That's good. I'll go with that. We just need to explain a few things.
A peer advisory group is made up of people who sit in the same position as you. They're CEO's. They understand the problems you face because they face them, too. They know what it is to sit behind your desk because their desk is very similar. This advisory part is really critical though. As a CEO you are tasked with leading your organization. You can't surrender that responsibility, nor do you want to.
But I Have Plenty Of Advisors
Of course, every CEO has a plethora of advisors. Question: How many of them are completely vested in helping serve YOU?
Answer: NONE.
That doesn't mean their counsel is worthless. It just means it's tied to some agenda other than what may best serve YOU. And it's completely fair.
Let's consider your direct reports. These are terrific people, many of whom you've nurtured through the years. You trust these people. You've no reason not to. They trust you, too. It's great. Let's join hands and sing, shall we?
Listen, I've been a CEO multiple times and I know what it is to develop and trust your inner circle. I can argue long and loud about how wrong it is for a top leader to not have that. However, to assume that the advise we get from our inner circle is without bias is naive at best, and foolish at worst. These people need and want their jobs. They have career agendas. Didn't you before you become a CEO? Of course you did. You were ambitious and so are they (if they're good). Nothing wrong with any of that. It just is what it is. It means when they suggest something there is going to be an element of self-protection built in. You expect that.
Have you ever had to eliminate a position? Sure, we've all done that. Go ask the person whose job is about to be eliminated if they think it's a smart business move. Go ahead, I'll wait.
What did they say? Did they give you 20 reasons why it would be a stupid decision? Tell me you're not wondering why they said that. Of course you're not. They want to keep their job. What self-respecting person would behave otherwise?
"But my CFO and others are candid with me," says the CEO. We're not talking about candor here. We're talking about agenda-free advice. We're talking also about finding people who can ask us the questions to help us distill and clarify what we really need to do. I don't care how much candor you've got going (and I hope it's high because I have strong opinions about the value of candor). You still aren't going to find people courageous and willing to ask the hard questions, and to make the pointed suggestions.
Service providers like attorneys, consultants and insurance people have an agenda to keep you as a client. Their counsel is going to be weighted by that desire. It's natural. I don't judge them for it. Again, it just is what it is.
Your employees want to keep their jobs. Again, it's not agenda-free advice or questioning.
The point is this. You've got nobody – you heard me – NOBODY with whom you can be completely open, honest and transparent AND get that in return.
There's a reason for the phrase, "It's lonely at the top." Because it is. These people don't understand where you're coming from because they're not CEO's. Not only are you unable to be open and transparent, but so are they. They have careers, contracts and engagements to protect. Everybody has an agenda. Well, almost everybody.
Enter A Genuine Peer Advisory Group
I saved the last term for last. Group.
It's powerful. That's why I save it for last. It's my right hook in all this. I've been jabbing away so I could knock you out with a right hook. The "group" is my right hook so watch closely.
Imagine being in a group of CEO's who understand your professional life because it's a life they share. Imagine there being up to 16 of these people. There are men and women. There are young and old. But they're running companies whose revenues aren't so different than yours. None of them are in your industry or space. WAIT. Let's talk about that right now!
"People who aren't in my industry can't possibly understand my problems," says the Negative Nellie CEO.
Do you attend industry events? Sure we all do. Do you read all the industry trade magazines? Of course you do. Do you handle your business like everybody else in your business? Go ahead. Let's hear your answer.
NO? What are you thinking? Only people inside your industry get it and understand. Why aren't you doing what they're doing?
Because you're not a lemming. Because you want to be better. Because you don't want to be a follower. You want to be a leader.
So when the industry zigs, you zag. Good for you.
Let's take a closer peek inside this group. They're all CEO's. They're men and women. They're young and old. And they all come from different industries. Don't lose focus on the value of that last thing.
One, because they're not competing with you they are agenda-free partners with you. All they know and care about is serving YOU and helping YOU build and grow your company. They can and will happily give you their very best stuff because if you use it (and they hope you will), it doesn't hurt them in any way. It just makes you better. And guess what. You can do the same for them, for the exact same reasons.
They'll ask you the difficult questions because you can't fire them, void their contract or tell them to shove off. Through thick and thin they're there for YOU. And you're there for them.
The bond formed is strong. Brothers and sisters in arms, fighting the daily fight of being the best CEO's on the planet. And along the way forging relationships that are priceless because you're in a flock of high performing people who all care deeply about their own work, and the individual work of each member. The stronger the group, the stronger the people in the group.
An effective group tackles a variety of problems for the members. And you're in it together with like-minded kindred spirits driven to find suitable solutions.
hiring and retaining top talent
cutting costs without negatively impacting productivity
driving up sales
increasing profit margins
fixing broken systems
tackling the Affordable Healthcare Act
upgrading technology
training people
expanding warehouse/distribution space
finding a new vendor for trucks
on and on and on they go…
You May Be Ready To Join A Peer Advisory Group
If you're sick and tired of being sick and tired. If the loneliness of leadership has proven ineffective. Mostly, if you're ready to grow, expand and transform into a world-class leader running a world-class growing enterprise, then I think you're ready.
Go back and review those bullet pointed lists at the beginning. A peer advisory group isn't for everybody. It may not be for you. It's only for a select group of people committed to growth. Frankly, it's a very small percentage of CEO's who are fit for the work. It may be you're not among them, but if you are – then the rewards can be spectacular. Life changing. Not just for you, but for all the people whose lives are impacted by your leadership.
Leadership can be a burdensome thing, but nothing beats it when it's done well. The impact you can have to help others is unparalleled. It's high time you invested in yourself so you can have a greater impact on the people who matter to you.
This work is exactly why I became a Vistage Chair. It's why I'm currently talking with CEO's in Tarrant County – the Ft. Worth side of the DFW area – in order to form a group a by-invitation-only-exclusive group of high performing, very driven CEO's who represent the best of the best. I'm building a Vistage CEO group and interviewing potential CEO's to form the foundation of this new peer advisory group. Contact me if you're interested in learning more: Randy [dot] Cantrell [at] VistageChair [dot] com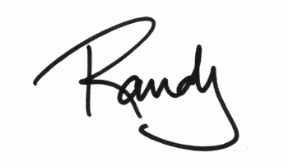 Subscribe to the podcast
To subscribe, please use the links below:
If you have a chance, please leave me an honest rating and review on iTunes by clicking Review on iTunes. It'll help the show rank better in iTunes.
Thank you!