Podcast: Play in new window | Download (Duration: 37:01 — 34.2MB)
Subscribe: Apple Podcasts | Google Podcasts | Spotify | Email | RSS | More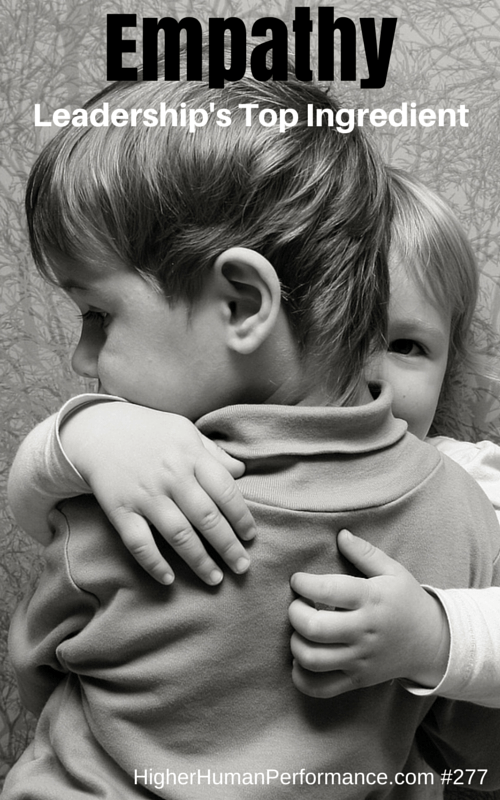 I was a young leader when it first happened. An employee was going through a divorce. Not just any divorce (is there such a thing?), but an especially hurtful one. His wife had been having an affair. She didn't want him anymore. He was crushed.
Everybody felt awful for him, but nobody knew what to say really. I was watching it from a distance required of leadership. I expressed my sympathies, but not much else. At first.
He moved out of the house into an apartment close to work. They put the house up for sale and he wrestled with all the details required of starting part of your life over.
As the weeks rolled on his performance, which had once been high, was continuing to slip. For weeks I let it go because I know he was struggling to get back on his emotional feet. My gut told me he needed time. But I was watching. Closely.
It was years ago and I can't be sure how long I sat on the sidelines watching his performance, but it may not have been soon enough. I had never dealt with such a thing before. I was in my 20's and had no clue what divorce felt like, or what my leadership support should look like. I was figuring it out in realtime just like he was. Two men in unchartered water. Me, determined to serve him as best I could, but struggling how. Him, determined to hang on, survive and get past this pain but struggling how.
At some point after reviewing his performance slide I made up my mind that I was going to have to sit down with him and have a difficult conversation. The truth of the situation dawned on me at some point while I observed his pain, and his performance. My role was to serve him. Namely, to help him – and all the employees – perform and achieve as much as they could. I had always viewed my role as a leader to knock down the roadblocks or speed bumps that might prevent employees from doing their best work. Regularly I had told employees that if not for that work, then I had no purpose. It wasn't idealism. It was (and still is) reality.
Empathy Is Easy. Or It's Not.
For me empathy was always easy. I never remember a time when it was difficult. Even as a little kid. If anything life hasn't hardened me in that regard. It has made me more sensitive, knowing the hardships that life can dole out.
On the playground, I was the peacemaker. I didn't want kids to get in trouble. I sure didn't want somebody to get hurt. I didn't insert myself with kids I didn't know unless we were all playing together and an argument broke out.
I was a communicator and quick to negotiate a solution to avoid the strife. Sometimes it worked. Sometimes kids were just bent on fighting. Meanwhile, my empathy grew with my height and maturity. I'm confident that my empathy today is higher than it's ever been and I suspect it'll be even higher in the future.
The day arrived that I was intent on having the tough conversation with my divorcing employee. I called him to my office. I was nervous, but I had thought this through and knew the words would come easily to me because as with most things — I was going to speak from my heart. I cared about him and his performance. I wasn't his buddy or personal friend. I was his boss. My actions resulted from my obligation to serve him.
As we sat together I told him I was sorry he was enduring such tough times. I couldn't relate or understand because I had never endured what he was going through. I told him so. Mainly, I told him I owed him better and I apologized for taking so long to talk to him. I was worried about him and his professional performance, which had always been very high. Understandably, it slipped, but it was continuing to erode and I knew it was time to tell him my commitment to him was intact.
"I can't do much to help you away from work, but I'm devoted to help you excel here — and get back to your typical high performance."
I told him I had no idea what life was like away from work, but I knew that letting his career go south wasn't going to help. I expressed two basic thoughts: my devotion to help his perform well and my expectation that he'd get back into his prior form.
Within less than 10 minutes I was done and his relief was visible. I stood up, he stood up. I told him how confident I was that he could reclaim his prior position of being an excellent performer. I extended my hand to shake his and he looked at me able only to say, "Thank you." I gave him a brief hug and told him he'd get through this and that I was determined to help his succeed "here" (at work).
His performance started to slowly accelerate. It wasn't some proverbial switch flip. Coworkers noticed things changed right away – for the better – but it was a couple of weeks before his actual performance started going up. To his credit he kept it going up and got back on track.
I tell that story because empathy is what drove me to do it. Empathy drives every good leader to properly serve the people of the organization. Confronting somebody's poor performance may seem an odd way of showing empathy, but it's the best way if you're going to be an effective leader.
The Words Leaders Use
Control. Accountability. More. Better. My. Mine. I.
These depict the kind of leader we are. They speak to what's in our heart.
Pay attention to your heart, your emotions, your feelings and your reality. Pay more attention to those things in the people you lead. They need your very best if they're going to deliver their very best. You owe them that. Empathy is your biggest ingredient for being the most effective leader possible. Don't leave it out. Don't skimp on it. Use the appropriate amount and you'll see your people respond positively.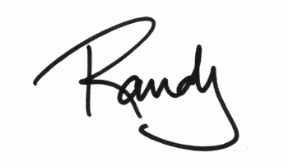 Photograph courtesy of Flicker user @gagilas
Subscribe to the podcast
To subscribe, please use the links below:
If you have a chance, please leave me an honest rating and review on iTunes by clicking Review on iTunes. It'll help the show rank better in iTunes.
Thank you!