Podcast: Play in new window | Download (Duration: 21:38 — 19.8MB)
Subscribe: Apple Podcasts | Google Podcasts | Spotify | Email | RSS | More
Why do we want what we want?
Why do we think some solution is the best?
Why isn't merely a great question to suss out purpose, but it helps us better understand ourselves – and others. By taking the time to ask "WHY?" and then (more importantly) taking the time to listen to the answer, we can help each other move forward.
Be well. Do good. Grow great!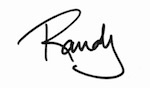 Check out the Hosts page for our profiles.
Connect With Lisa On Linkedin • Connect With Randy On Linkedin
We encourage you to contact us. Feedback, suggestions, criticisms, insights, and experiences are welcomed. Thank you for watching and listening!