The darkness overtakes all of us. Some of us remain in the dark for a long time. Others are able to climb out of it more quickly.
Get up in the middle of the night when your house is pitch black. One small light (of any color) can make all the difference in the world in helping you navigate the room. It provides a reference point and just enough illumination to help you find your way.
Without that small little light – a light no larger than a pen light – you blindly feel your way without quick success. It takes longer and requires you to go slower.
About 8 years ago my career came to an abrupt fork in the road that I didn't see coming. It happens. Welcome to the wilderness. The darkness.
In a flash my identity was gone. Or so I thought. I read a book by Marci Alboher where she talked about the slashes behind your name – all the different roles you have in life. For decades my identity had been something that I now wasn't. I started thinking of the most important roles of my life, the ones closest to my name.
Randy Cantrell, Christian/Husband/Father/Grandfather
For 3 years I was completely lost in the darkness, struggling to regain my confidence. And my identity.
These more important roles – the ones having nothing to do with work or business – were far more important than the one identity I lost. But it was more than identity that I lost. It was self-confidence. It was belief in myself.
People closest to me didn't help. They didn't know how. And over time I could see them lack confidence in me. I took it hard until I realized what it really was. They weren't lacking confidence in me. They knew I could find the light switch in the dark. But they wondered if I ever would. It wasn't them. It was ME.
Like most people who love us and are closest to us, they just don't often know how to help us. We just need a very small light to give us a reference point, and just enough illumination to find the light switch. We need people able to do that for us. Usually it's somebody who isn't too close to us emotionally because those people aren't often able to provide the feedback and accountability we need.
Don't stay in the dark. You can find your way out. The switch is there. You just have to know where you are relative to the switch. Find people who can provide the pen-light you need. Incorporate them into your life. They'll need you at some point to do the same for them. It'll make all the difference in the world by helping you navigate out of the darkness much, much faster!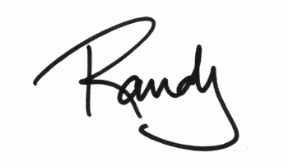 Subscribe to the podcast
To subscribe, please use the links below:
If you have a chance, please leave me an honest rating and review on iTunes by clicking Review on iTunes. It'll help the show rank better in iTunes.
Thank you!