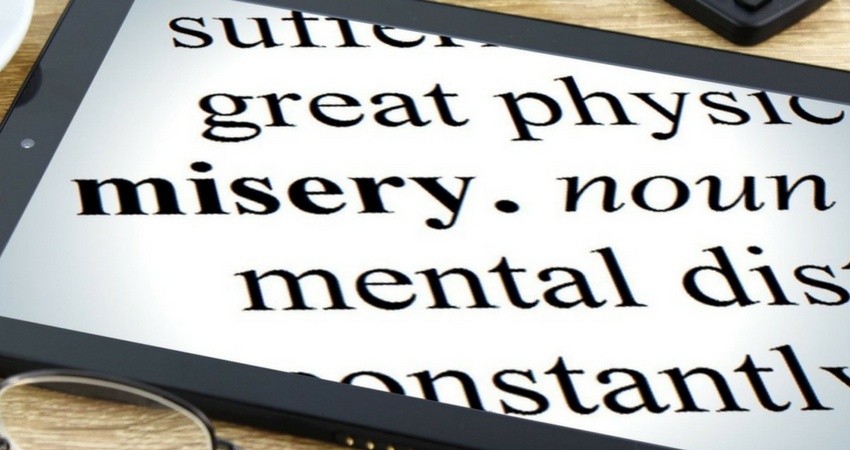 Podcast: Play in new window | Download (Duration: 24:33 — 22.7MB)
Subscribe: Apple Podcasts | Google Podcasts | Spotify | Email | RSS | More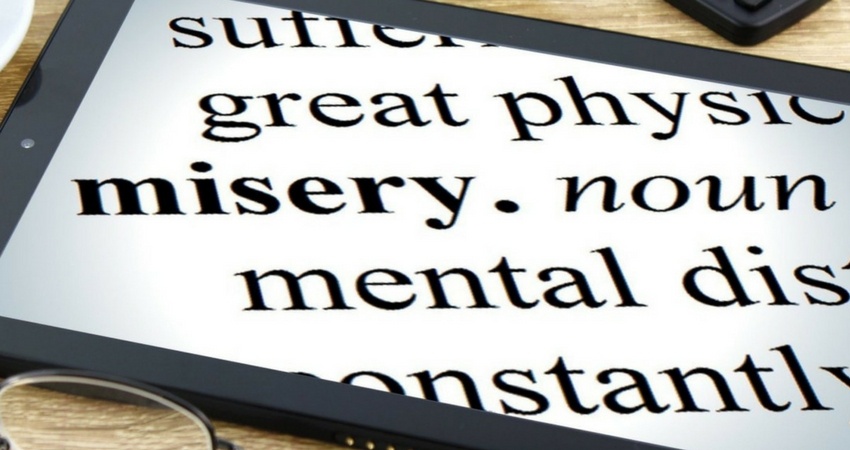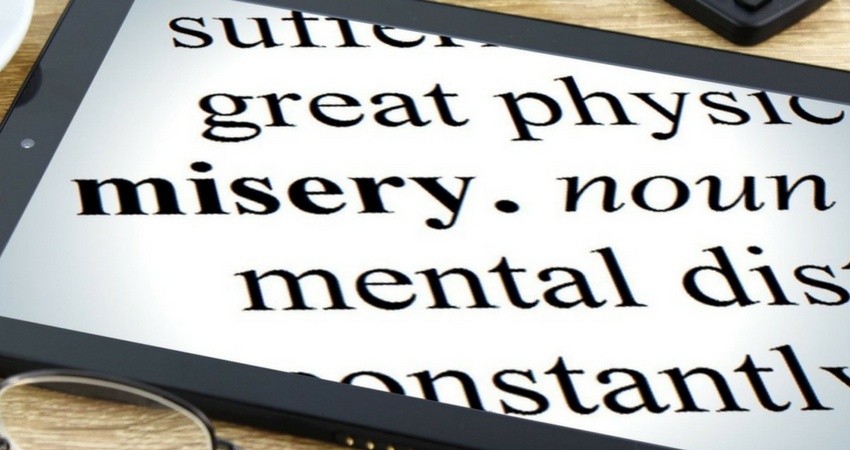 My Biggest Challenge Is Battling Misery
Business owners are almost always candid when I ask, "What's THE big challenge facing you today?" Even though they've never talked with me before, it's rare for a business owner to avoid engaging with me in an honest conversation about their life. For starters, within seconds they can spot two of my super powers: empathy and curiosity. It takes a bit longer for my other super powers to show up: intuition and communication. That last one is the most tenuous because these conversations are always on the phone and I have no history with this person. I'm weak at many things so I have to leverage these few super powers to the max. 😉
He's a small business owner more than 1000 miles from me. We've only exchanged a couple of messages via Linkedin. He's in an industry that intrigues me. That's why I connect with him. My curiosity is elevated by the time we jump on the phone. Within 3 minutes I've asked him, "What's THE biggest challenge you've got right now?" He doesn't hesitate. He says, "Battling my misery." I've heard this before, but not quite so boldly and candidly. I'm sad for him, but impressed with his honesty.
"Tell me about it," I say. He spends the next few minutes telling me the various sources of his misery. None of them are extraordinary. They're all too common among small business owners. Unfortunately, he's stuck in his misery. It's been lingering with him for too long. You can sense he's tired of it.
He's successful fought his way through cash flow, getting new customers, operational issues, personnel issues and all the other things that plague us. There are elements of those creating some of his misery, but mostly it's more personal stuff. Marriage stuff. Head stuff. Heart stuff.
It's no lie when I tell him, "I understand." But I quickly follow that up with the big question, "What are you going to do about it?"
He gets quiet. I embrace the pause. I know it's hard for him, but I also know it's my opportunity to prove to him how much I care – and that I'm not calling to make a pitch on our first date. I've got a bigger picture in mind before I ever connected with him. I'm not about to change course now. Patience is another power I've got. It's not quite up to super power status, but I'm still working on it.
After a few seconds of silence he says, "I don't know. Battle through it I guess."
I want to help him shift into a different gear – one that I know can serve him better. "What have you done that's worked in the past?" I ask.
"Well, that's just it," he says. "The things that once worked don't work now."
Misery loves company because misery is lonely. Actually, that mantra, "Misery loves company" isn't true. If by misery we mean complaining, whining and making excuses…then yes, misery does love company. We love to find people who will listen to us moan and groan. We enjoy telling people why something we did failed. Or why we didn't follow through on something we said we'd do.
But when it comes to really honest, genuine misery and dread…we mostly deal with it in our own head. Small business owners often feel the burden of keeping it to themselves. Trying to figure things out alone. It's easy to feel that we don't need anybody helping us. We sure don't want anybody trying to tell us what to do.
We proudly wear our "Happily Unemployable" t-shirt. Working for ourself is a big driver for us. Over time we've confused being an owner with going it alone.
Misery has no respect for anybody. It doesn't matter if you're a business owner, a creative, a scientist or a student. It doesn't matter if you're an amateur or a pro. Misery can afflict anybody. At any time. And it does. Bringing along a close pal, dread.
This business owner was in a bad place, Dreadland. He hated it, but wasn't sure what he should or could do to escape. We've all been there. Sometimes just momentarily, other times longer. It's like a bad losing streak. And our head doesn't help us. All those things that got us success in the past now seem to be working against us. Like a professional athlete in a slump who tries harder and harder hoping that more effort will help…we can find ourselves pushing too hard, failing even more.
THE PEER ADVANTAGE is leveraging other business owners willing to help us through this misery.
Jim Rohn said, "You're the average of the five people you spend most of your time with." Sadly, some of us are spending time with losers. Other people filled with their own misery and dread. People who lament who is in the White House. Others filled with industry gripes. Still others willing to blame the weather, competition or customers for their misery. It might be fun to chime in with them, but we know it doesn't help us. Just 'cause it feels good doesn't mean it's good for us.
The universe isn't against you. Or for you. It doesn't care one way or the other. We have to figure our way out of it and into higher success. Pushing harder to go it alone isn't the answer, but sometimes it's all we know. That's why we stick with it.
Every person I know filled with misery and dread is surrounded by people who enable it, foster it or at the least, tolerate it. Which is why the first thing you have to do when you find yourself steeped in misery and dread is to evaluate the people who surround you. Is your misery amplified by them? Do they contribute to make you feel good about being miserable? Do they agree with you on why you're the victim of somebody or something? (And is that somebody or something always beyond your control?)
Your misery and dread have found company. That company is wrecking your life, professionally and personally.
Friends, But Not In The Traditional Sense
Business owners and CEOs are notorious for surrendering to a false notion about friends who can help them. They incorrectly believe that such friendships must be completely organic. That is, they happen in the wild…all on their own, without any effort. They think it's like when we were in 4th grade and got close to a kid one street over, and over the summer we became good buddies. It just happened. We don't remember how. It's amazing how UN-strategic small business owners can be when it comes to finding friends who can help them be their best.
No wonder most small business owners don't have a single person who can help them grow and improve. Some day never comes.
Ironic, isn't it? We'll be strategic about most things in our business except in forging friendships with people who can really serve us. But I'm not slamming anybody because how do we go about it? Who do we recruit? How do we know who will do a good job for us? You can see the difficulty…and the reason so few people have a close circle of people who can help them.
That's precisely why I have pivoted my entire business and career to be a player in the peer advantage space serving small business owners. Because the need and the opportunity for exponential growth for small business owners is real. So few small business owners know and understand the opportunity. That's my fuel. My energy. To give a few small business owners exposure to a quantum leap opportunity for business and personal growth by putting them in the company of other business owners equally determined to accomplish their desired outcomes.
It's individual and personal. Some business owners want to grow much larger. Others want to sustain growth and develop a solid exit strategy. Small business owners are unique individuals with unique goals and objectives in life. Some are young. Some are older. Some are in high-tech and others are in tried-and-true spaces. That diversity empowers us to serve each other with varied points of view, resulting in powerful feedback fully capable of catapulting us to higher altitudes than we've ever experienced.
All three actions of effective business building – getting new customers, serving existing customers better and not going crazy in the process – are achieved more fully and faster when we surround ourselves with other business owners who will help us. The Peer Advantage is found only when you grab hold of the opportunity for yourself by allowing yourself to join forces with a small group of other business owners. Courage, candor and openness are the ingredients of those willing to elevate their businesses and their lives.
Misery is easy. Success is hard. But worth it.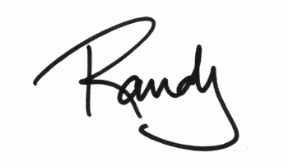 Subscribe to the podcast
To subscribe, please use the links below:
If you have a chance, please leave me an honest rating and review on iTunes by clicking Review on iTunes. It'll help the show rank better in iTunes.
Thank you!