Podcast: Play in new window | Download (Duration: 1:07:59 — 62.2MB)
Subscribe: Apple Podcasts | Google Podcasts | Spotify | Email | RSS | More
Courtney Runnels is a Crisis Support Supervisor for the City of Grand Prairie, Texas. She's also our guest today to discuss how she continues to grow her impact to help her employer, and other cities, provide mental health services for employees and the community.
Here are some useful links referred to in today's show:
Readiness Group
Forged in Valor Counseling and Consulting – Counseling – Hurst, Texas
F1rst – PREPARE. ENDURE. RECOVER.
3FTL
Contact Cortney here:
Courtney Runnels, LPC-S, CART
Crisis Support Supervisor
Grand Prairie Police Department
1525 Arkansas Lane
Grand Prairie, TX 75052
972-237-8828 Office
Email: crunnels [at] gptx [dot] org
Be well. Do good. Grow great!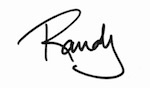 Check out the Hosts page for our profiles.
Connect With Lisa On Linkedin • Connect With Randy On Linkedin
We encourage you to contact us. Feedback, suggestions, criticisms, insights, and experiences are welcomed. Thank you for watching and listening!