Podcast: Play in new window | Download (Duration: 37:17 — 34.1MB)
Subscribe: Apple Podcasts | Google Podcasts | Spotify | Email | RSS | More
Grand Prairie, Texas – where Lisa is the Director of HR – is a high-performing culture. Under the leadership of City Manager Steve Dye, Grand Prairie has continued to invest in developing and growing both existing and emerging leaders. Deputy City Manager Cheryl De Leon spearheads an initiative to develop high-performing leaders in the city.
Today, join me and Lisa as we talk about the Grow Me Grand Mentorship program, a leadership program centered around mentors who serve 2 to 3 other city employees so the city's high-performing culture can have the opportunity to continue to blossom for years to come.
Be well. Do good. Grow great!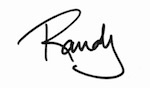 Check out the Hosts page for our profiles.
Connect With Lisa On Linkedin • Connect With Randy On Linkedin
We encourage you to contact us. Feedback, suggestions, criticisms, insights, and experiences are welcomed. Thank you for watching and listening!