Podcast: Play in new window | Download (Duration: 56:00 — 51.3MB)
Subscribe: Apple Podcasts | Google Podcasts | Spotify | Email | RSS | More
What do you do with a team leader or team member who is undermining the work and the culture? While you're working hard to set sail for fast smooth, waters they're behind your back (usually) drilling holes in the hull of the boat.
Today's show was largely sparked by two quotes.
"Make sure everybody in your boat is rowing and not drilling holes when you're not looking. Know your circle."
And…
"Be careful who you let on your ship, because some people will sink the whole ship just because they can't be captain."
Every leader has or will experience saboteurs. It's urgent that we find ways to quickly identify them, give them a short-period of time to stop their destructive behavior and get them on board or off our boat.
Check out the work of my buddy, Leo Bottary. He co-authored the book, The Power of Peers. And he wrote two other books, What Anyone Can Do and Peernovation. Leo's work is intensely focused on the power of who surrounds us. It's a big part of the last sentence of that first quote, "Know your circle."
Be well. Do good. Grow great!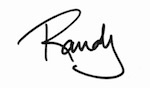 Check out the Hosts page for our profiles.
Connect With Lisa On Linkedin • Connect With Randy On Linkedin
We encourage you to contact us. Feedback, suggestions, criticisms, insights, and experiences are welcomed. Thank you for watching and listening!