Podcast: Play in new window | Download (Duration: 1:11:19 — 65.3MB)
Subscribe: Apple Podcasts | Google Podcasts | Spotify | Email | RSS | More
Today we're joined by Grand Prairie Chief of Police Daniel Scesney. Daniel (he prefers to not be called 'Chief') has an extensive background in police work and leadership. A former Marine, Daniel spent years in police investigative work, including major crimes. He was promoted from being a police sergeant to assistant chief, something his peers mocked him for even attempting. 😉
We talk about influencing our teams, our peers, our superiors, our "customers" and even our detractors. You're going to enjoy getting to know more about Daniel and his leadership journey. Daniel also teaches a semester of a graduate course on Leadership Executive Administrative Development (LEAD) at Texas Christian University (his alma mater for his master's degree – Go Frogs!).
Useful links:
Be well. Do good. Grow great!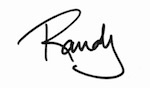 Check out the Hosts page for our profiles.
Connect With Lisa On Linkedin • Connect With Randy On Linkedin
We encourage you to contact us. Feedback, suggestions, criticisms, insights, and experiences are welcomed. Thank you for watching and listening!