Podcast: Play in new window | Download (Duration: 1:01:11 — 56.0MB)
Subscribe: Apple Podcasts | Google Podcasts | Spotify | Email | RSS | More
Last week we discusses the power of your story – and how a chapter doesn't fully define your story. Today, we're going to focus on your leadership, specifically your job to provide a story for your team so they can understand where they fit and how they can make a positive difference.
Years ago, as a young leader, I was taught by an old seasoned HR professional that a big part of my job was to do that for people. "If you don't give them a good story," she told me, "they'll write one of their own and it won't be good." She knew most of us immediately think the worst. If the boss calls us to his office, we don't instantly think, "Great! We're getting a promotion or a raise." We likely think, "Oh no! What did I do wrong!" That's the kind of story we tend to tell ourselves. As leaders, we have to remember that so we can be more intentional to give our team members a better story.
Be well. Do good. Grow great!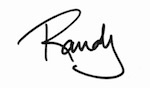 Check out the Hosts page for our profiles.
Connect With Lisa On Linkedin • Connect With Randy On Linkedin
We encourage you to contact us. Feedback, suggestions, criticisms, insights, and experiences – they're all welcome. Thank you for watching and listening!