Podcast: Play in new window | Download (Duration: 53:37 — 49.1MB)
Subscribe: Apple Podcasts | Google Podcasts | Spotify | Email | RSS | More
As a Director of HR Lisa Norris, my co-host, regularly encounters professionals searching for insights about how they might reinvent themselves professionally. It can be daunting trying to figure out what skills, insights, and experiences you have that may be highly valuable if you could only figure out ways to translate them into a new arena.
My work constantly focuses on the ideal outcome people want to achieve. It's personal to each of us, and subject to change because our lives aren't static. The reasons for reinvention are as varied as our personalities, but the challenges can be quite common to any of us pursuing such a goal.
Today, let's try to provoke some profitable thoughts that you can apply the pursuing your own ideal outcome. During our conversation, Lisa mentions the Zero Risk Assessment, a tool she utilizes in her work.
Be well. Do good. Grow great!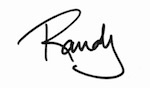 Check out the Hosts page for our profiles.
Connect With Lisa On Linkedin • Connect With Randy On Linkedin
We encourage you to contact us. Feedback, suggestions, criticisms, insights, and experiences – they're all welcome. Thank you for watching and listening!