Podcast: Play in new window | Download (Duration: 32:10 — 29.4MB)
Subscribe: Apple Podcasts | Google Podcasts | Spotify | Email | RSS | More
Ask just about any leader or boss, "Is your team or organization high performing?" and they'll likely remark, "Yes." Follow that up with a question, "Can you prove it?" and that's when the conversation can get astonishingly quiet. How can we know we're high performing individually and collectively?
When we hear so much about high-performing cultures it may be time to focus more intently on how we can grow and improve our own performance as leaders…and how we can have a bigger impact in helping others increase their performance, too.
Be well. Do good. Grow great!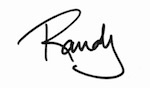 Check out the Hosts page for our profiles.
Connect With Lisa On Linkedin • Connect With Randy On Linkedin
We encourage you to contact us. Feedback, suggestions, criticisms, insights, and experiences are welcomed. Thank you for watching and listening!