Podcast: Play in new window | Download (Duration: 56:48 — 52.0MB)
Subscribe: Apple Podcasts | Google Podcasts | Spotify | Email | RSS | More
Jason Little is our guest today. Jason is the City Manager for Melissa, Texas, a growing smaller community in the DFW Metroplex. Jason has been leading a high-performing culture in Melissa for over 16 years. He shares his leadership journey and explains how his high-achieving organization serves a community that is experiencing increased growth. Humanex is a firm Jason relies on talent identification, selection, and organizational culture. He mentions them and their contributions in the show. Check them out.
Be well. Do good. Grow great!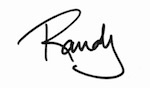 Check out the Hosts page for our profiles.
Connect With Lisa On Linkedin • Connect With Randy On Linkedin
We encourage you to contact us. Feedback, suggestions, criticisms, insights, and experiences are welcomed. Thank you for watching and listening!