Podcast: Play in new window | Download (Duration: 20:22 — 19.0MB)
Subscribe: Apple Podcasts | Google Podcasts | Spotify | Email | RSS | More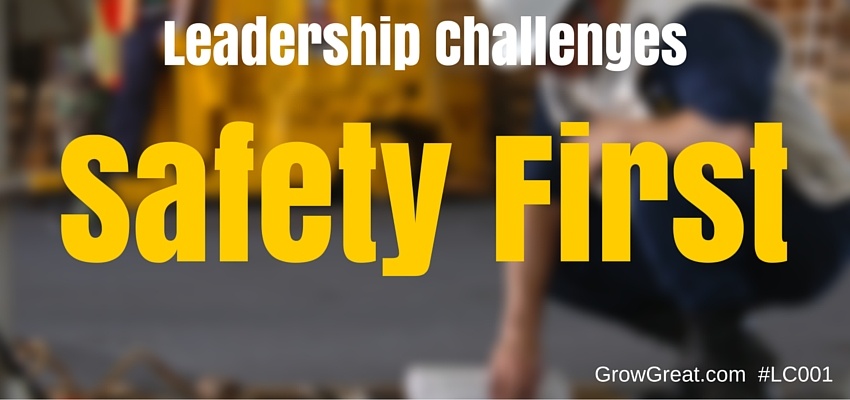 People aren't always honest with the CEO. His people. His trusted advisors.
They're not dishonest. They're just not always candid.
It was magnified the other day when the CEO dispatched a small group of people to survey the troops. He'd read a book about employee engagement and culture. It prompted him to find out how his culture was faring. He's anxious to discover how things are going — confident that the morale will be fairly high, and that people will see the organization as he sees it. High performing. A winning team.
Three junior executives have been assigned to find out how people are feeling about their work, their leadership and their future. A few thousand bucks have been invested to get a survey from a consulting outfit specializing in employee engagement and organizational culture. There are just under 400 employees to survey, including about 50 part-time people. This is going to take awhile, but the CEO is anxious and schedules time with the 3-man survey team each Friday morning to get updates.
After week one the team has determined this project will take about 45 days to complete, but the initial results are in. They're not favorable.
The 3 junior executives have been nervous about this project, but thankful it's a survey purchased by the Chief. The results will be what they'll be…and these junior leaders know they'll simply be messengers of the news, whatever it may be.
Just 58 surveys have been completed and they have a universal theme. People are unhappy. They feel unappreciated. Most report that their leaders do nothing more than lean on them to do more, do better and work harder. The survey team huddles late Thursday because tomorrow morning is going to be the first report to the Chief. It's not good. The CEO can become agitated, sometimes with little or no provocation. High anxiety washes over the survey team. They decide their best course of action is to present the survey results without commentary. Keeping one's mouth shut just seems the safest course of action.
Friday morning arrives. They walk into the CEO's office and take a seat around his small conference table. He offers them coffee as they settle in. It's obvious he can't wait to find out the early results.
The team selected one person, Billy, to lead the presentation. Billy is the right guy for this task. He's well-liked by the CEO and knows how to handle himself well in live, real-time situations.
Billy prefaces the presentation – and handing the CEO a binder of early results – by telling the CEO just the facts. "We've surveyed 58 employees so far. All of them full-time. Ranging from supervisors to executives. All results are anonymous so we can obtain the most valid results possible, in accordance with the survey guidelines. These results represent only 15.07% of our total workforce, including part-time staff."
With that, he hands the CEO the binder, which consists of a cover sheet with pie charts and other overall results. Individual comments and other details follow behind those first few pages.
The smile leaves the face of the CEO almost instantly. His brow furrows, his eyes squint and he now looks like he's getting a headache. You can tell he's completely surprised. Fearing he's going to get defensive, the survey team has rehearsed what may happen next. They played out every conceivable scenario except the one that occurs.
The CEO asks, "Billy, tell me what you really think?"
Oh, crap. Billy is caught completely off guard. Janet and Brad, the other two members of the survey team feel sick at their stomach. They're anticipating being asked to follow Billy in answering the same question. Hopeful it won't happen, but fearful it will.
Billy says, "Sir, it's too early for me to have any real valid thoughts."
"Cut the crap, Billy," says the CEO. "I know you've got a thought. And I know that a 15% sampling isn't necessarily a full picture, but let me ask you – is this 15% representative of people in most areas of our company?"
"Yes sir, it is," says Billy. "This 15% represents people from all sectors of our organization, except it doesn't contain any feedback from part-time workers."
"Then tell me what's happening, Billy," asks the CEO.
"Sir, I honestly would rather wait until we have more data," answers Billy.
This goes on for a bit until the CEO has an epiphany – Billy isn't wanting to tell him what he really thinks.
In a flash, the CEO asks, "Billy, what are you afraid of? You afraid I can't handle what's really happening out there?"
"Sir, I wouldn't want to speculate. And I certainly wouldn't want to give you incorrect data." See, I told you Billy was good on his feet.
The group is dismissed from the CEO's office and his Friday is shot. Emotions go from anger to frustration to resentment. All in about a 10 minute span.
Within 15 minutes of the survey team leaving the CEO's office, he's got 3 VP's in his office sitting right where the survey team sat. He tells them what he's learned, tosses the single copy of the early results onto the table in the middle of them and goes on a rant. During his rant they each briefly glance at the first few pages, attempting to make sense of the pie charts and other diagrams of the overall results.
"This is just 15% of the work force," says one VP. "Let's wait and see how things are when we have more data."
The others chime in conceding that that's the best course of action. It's way to early to assume this represents the sentiment of the entire workforce.
Then it happens. The same thing that happened to Billy. "Gentlemen, I want to know what each of you think is happening? I want to know if you think this properly depicts what's happening in our culture?"
They try Billy's tactic, but it's not working now. They're not junior executives and the CEO isn't going to let them off as easily.
The room grows quiet. Frank has been in the company for 6 years. He's seasoned, even weather beaten. He's about 8 years younger than the CEO, and he knows he's well-regarded throughout the company, including the office of the CEO. He breaks the silence.
"Sir, if I might."
"Please, Frank. Let's hear it," says the CEO.
"Let's examine what we've done so far and what led us to this place. For over a year we've been wanting to improve our culture, fearful that we were headed in a direction that might steer us away from being the organization we'd most like to be. Employee engagement has been a constant focal point, rightfully so. We've questioned how engaged our employees are. We've questioned if our culture is fit enough to get us to the next level. So we invested almost $10,000 in this survey tool in order to at long last see if we could all get a better handle on what's really going on. As leaders, we solve problems. First, we have to understand the problem to be solved. Else, we just act like bulls in a china closet and none of us want to damage the china. So we're finding out what our people really think and how they really feel."
"Sir, may I give you one word that I think may best illustrate what may be our initial problem with all this?"
"Yes, of course, give it to me, Frank."
"The word is SAFETY. Sir, you asked about my thoughts. In my judgment we're experiencing data that has somewhat blindsided us because our employees don't feel safe. I don't mean our workplace is physically unsafe, it's very safe. But I mean emotionally safe where people can tell us the truth. I reiterate to our sales and marketing teams that our prospects are only going to become customers if we can first make them feel safe. After that, we must earn their trust. If we earn their trust, then we must work on having influence on them. Every time we short-circuit that process, we fail. We can't make a sale if the prospect doesn't let us influence them. That can't happen if they don't trust us. And the only way to trust is safety. Our prospects have to know we have their best interests at heart, even though we do want to make a sale. We want the sale to be what works best for our customers. I don't see any difference between our prospects and our employees. First, we need to lead them in a way that makes them feel safe — and that needs to come from making them know we have their best interests at heart. It seems to me, we've failed on that front. The good news is, if the other results are consistent with these results, then we can begin today working on a plan to fix this. Isn't that why we commissioned this survey to begin with?"
During his answer the CEO was quiet and attentive. You could almost see the wheels turning in his head. It was making sense to him.
He asked the other VP's if they agreed. They did. Not much more conversation happened after that and the group was dismissed.
Alone in his office now, the CEO reflected on what Frank had said. His anger was gone. In its place, sadness. He was preoccupied. A few phone calls and another short meeting happened, but he couldn't much remember what any of it was about. He was thinking about 15.07% of his workforce who felt taxed and under-appreciated. And he was confident 100% of the survey would likely reflect similar results. How did it get this way? It was never his intent. He just wanted a high performing organization. And he had one, or so he thought. Truth is, these people were doing great work. They were high performing. And he began to wonder how high performing people can feel so badly about their work and their organization.
He walked out of his office down the hall to Frank's office. Knocked on the door and asked Frank if he had a moment. "Of course, sir."
For 20 minutes the men exchanged no data. They just talked about what the CEO most wanted – employees who felt alive at work. People who felt supported to do the best work of their lives. And the CEO listened to Frank, the first person willing to tell him candidly want he needed to hear. Frank was encouraging and proactive. He suggested that the CEO allow he and his peers to take some time to figure out real-life answers – things "real people can do" as Frank put it. Before the CEO left Frank's office, Frank said something that seemed to hit it squarely on the head.
"Let's consider how valuable the truth is. If we can make our people feel safe think of the enormous benefits we'll have in the market. When we know the truth we'll be able to more proactive, more innovative and world-class. This may be one of the greatest days of my career here, sir. We've just discovered an untapped resource of power that we didn't even know we had. I say we capitalize on it and make connecting with our people the priority of our leadership."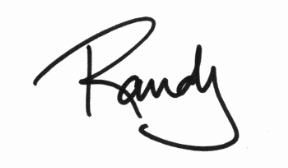 Subscribe to the podcast
To subscribe, please use the links below:
If you have a chance, please leave me an honest rating and review on iTunes by clicking Review on iTunes. It'll help the show rank better in iTunes.
Thank you!