Podcast: Play in new window | Download (Duration: 43:09 — 39.5MB)
Subscribe: Apple Podcasts | Google Podcasts | Spotify | Email | RSS | More
Watching a grandson play in a junior high football game can teach many lessons, including whether or not you're as good as you think. In all fairness, he had been warning me all week that his team likely going to be killed. Turns out, he was right.
Leaders can sometimes suffer delusions thinking we're better…or worse…than we may really be. How can we know the truth?
Be well. Do good. Grow great!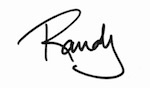 Check out the Hosts page for our profiles.
Connect With Lisa On Linkedin • Connect With Randy On Linkedin
We encourage you to contact us. Feedback, suggestions, criticisms, insights, experiences – they're all welcomed. Thank you for watching and listening!