Podcast: Play in new window | Download (Duration: 1:03:18 — 57.9MB)
Subscribe: Apple Podcasts | Google Podcasts | Spotify | Email | RSS | More
Leonard Martin enjoyed a 42-year career in city government. Well, he enjoyed much of it. 😉
His career began with a paid internship in his hometown of Wichita Falls, Texas. Along the way, he worked at Malvern (Arkansas), Rollo (Missouri), Joplin (Missouri), and Edmond (Oklahoma). Leonard finished his career as the City Manager of Carrollton, Texas where his mentee, Erin Rinehart succeeded him.
Leonard Martin is our guest today to discuss his philosophy of "hiring tall." He shares how that philosophy started, how he practiced it, and how it drove innovation throughout his career.
Be well. Do good. Grow great!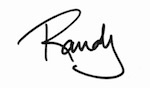 Check out the Hosts page for our profiles.
Connect With Lisa On Linkedin • Connect With Randy On Linkedin
We encourage you to contact us. Feedback, suggestions, criticisms, insights, experiences – they're all welcomed. Thank you for watching and listening!