Podcast: Play in new window | Download (Duration: 1:06:46 — 61.1MB)
Subscribe: Apple Podcasts | Google Podcasts | Spotify | Email | RSS | More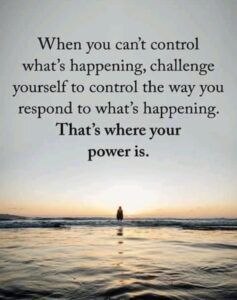 Some weeks ago Lisa texted me this quote…
When you can't control what's happening, challenge yourself to control the way you respond to what's happening. That's where your power is.
We've been noodling on that quote behind the scenes for a bit. Today we felt it was time to have a deeper conversation about it.
Leadership is influence, a focus on others. It's not about having full control because none of us have that. Others can make choices we may not agree with, or enjoy. Situations often arise that aren't ideal for us. Challenges and opportunities are always in flux.
Each of us is able – if we put in the work – to determine what we'll think, believe and do. Let's talk about how being more intentional and purposeful can grow our leadership.
Be well. Do good. Grow great!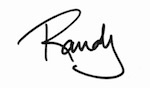 Check out the Hosts page for our profiles.
Connect With Lisa On Linkedin • Connect With Randy On Linkedin
We encourage you to contact us. Feedback, suggestions, criticisms, insights, experiences – they're all welcomed. Thank you for watching and listening!