Podcast: Play in new window | Download (Duration: 51:30 — 47.1MB)
Subscribe: Apple Podcasts | Google Podcasts | Spotify | Email | RSS | More
Lisa and I continue part 2 of our 3-part series on leading through the personnel churn. If you didn't yet watch or listen to part 1, do that before you progress to this one. The context of part 1 will help you with the rest of the series.
Today we focus on building your team. Lisa shares her insights on hiring the right people so you can better manage the churn within your team.
Be well. Do good. Grow great!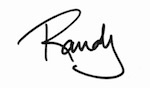 Check out the Hosts page for our profiles.
Connect With Lisa On Linkedin • Connect With Randy On Linkedin
We encourage you to contact us. Feedback, suggestions, criticisms, insights, and experiences are welcomed. Thank you for watching and listening!