Podcast: Play in new window | Download (Duration: 37:42 — 34.5MB)
Subscribe: Apple Podcasts | Google Podcasts | Spotify | Email | RSS | More
In recent weeks Lisa and I have been reminded of how rare leadership development is in organizations. While speaking at a recent conference Lisa, Lauren Safranek (Director of Human Resources, City of Frisco, Texas) and I asked the audience about formal coaching and mentoring. Only a few attendees admitted they had any experience with either development tool. In fact, we have all found that it's rare for organizations to have any formal program aimed at leadership development other then perhaps sending people to a brief 2-day training session — or something of that sort.
One of the most frequently asked questions I'm asked is, "What can I do if my organization has no formal leadership development program?" Today, Lisa and I hope to help you figure out your answer to that question.
Be well. Do good. Grow great!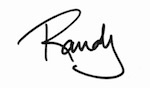 Check out the Hosts page for our profiles.
Connect With Lisa On Linkedin • Connect With Randy On Linkedin
We encourage you to contact us. Feedback, suggestions, criticisms, insights, and experiences are welcomed. Thank you for watching and listening!