Podcast: Play in new window | Download (Duration: 28:49 — 26.8MB)
Subscribe: Apple Podcasts | Google Podcasts | Spotify | Email | RSS | More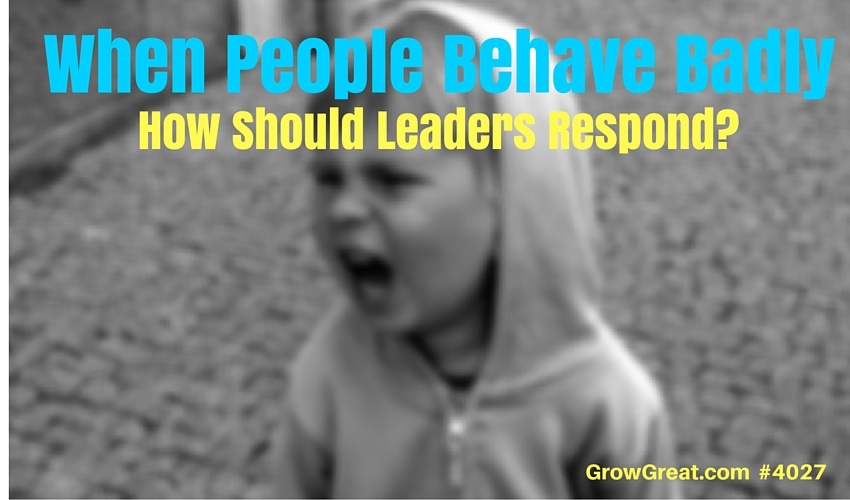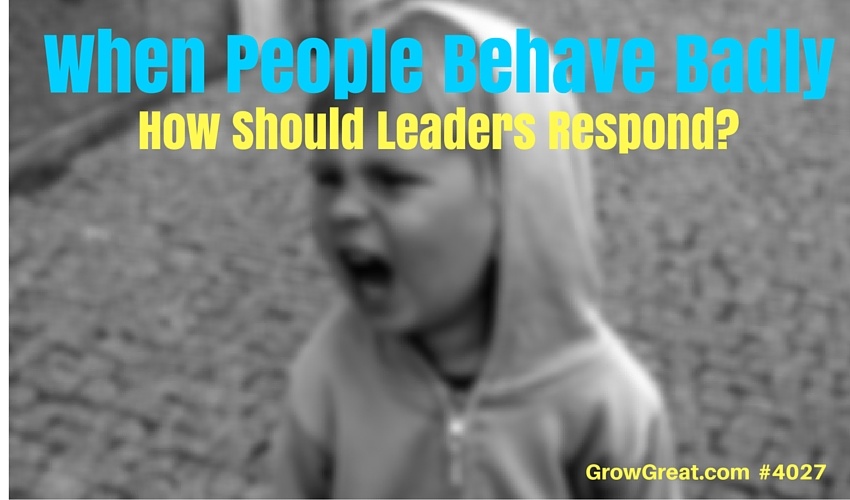 He ambles to the front of the room, clicker in hand. Up on the projector is some nondescript slide with too many words. It's evident that he's not had a Red Bull this morning. I suspect he may have taken a fist full of tranquilizers within the last hour, but I can't be sure. Surely not, it's 7:30am. Maybe he's just not had his morning coffee.
He's going to take the team through some new initiatives. Weeks of preparation with his team members are about to finally come together in this conference room with about ten of the company's top leaders. This meeting has been scheduled for over 2 weeks. The team knows he's been pumped preparing the plan, and excited to share the whole thing.
Looking closely at him you can tell it's not a lack of energy we're seeing. He's angry. I mean REALLY angry.
As everybody takes their seat folks begin to wonder who is going to be on the hot seat. Turns out the culprit isn't in the room. One seat is vacant, a VP who has been with the company for 4 years.
Just before 7am the CEO's cell phone rang. It's the absent VP. He was arrested last night for driving while under the influence. Profuse apologies abound. The VP says all the appropriate things. He was out late entertaining some clients. The clients called a car to take them back to their hotel. He really thought he would make it home just fine. He was wrong.
Blowing through a red light he admits he never saw resulted in being pulled over. Thankfully, that was the only result. It was late and no cars were coming from the other direction, but a police cruiser was parked nearby to witness the event.
Now the CEO is pre-occupied with too many thoughts having nothing to do with his new proposed initiatives. What should he do with this VP? Fire him? What's the press going to be like? Who will assume the VP's responsibilities? It's just a flood of thoughts and concerns.
Here sit nine people who have blocked the entire morning for this meeting. The CEO opens up a bottle of water, takes a sip and puts the clicker onto the table. His chest heaves as he takes in as much air as he can. He removes his glasses and announces that he's got to inform them of their missing colleague.
He doesn't elaborate too much. "If this were you, I don't think you'd want me to dive into it too deeply. Suffice to say, it's a serious matter and the outcome is yet to be determined."
Some of the people around the table admit later that they were thinking, "Man, alive. That could have been me."
The CEO went straight to the VP of HR/Talent Acquisition after getting that phone call. They discussed some immediate actions to take, then the CEO asked him to speak briefly with the rest of the team about their behavior, especially when behind the wheel — and when they're with clients, or officially representing the company.
The CEO says, "I know you've cleared your morning so we could have this meeting, but given this news I just don't have it in me to do this today. Instead, I've asked Mike (the HR VP) to speak with us – all of us – about making sure we learn from this. I told Mike I wanted this to be about 50% telling us things we likely already know, but need to hear again — and 50% questions. I'm going to ask that we dismiss this meeting promptly at 8am. I know you guys can all adjust your schedule and I'll make sure I give you ample time to reschedule today's topic."
Mike proceeds to candidly, but professionally remind them of what they've all heard many times before. But Mike is a pretty decent storyteller. He proceeds to tell them of an event that happened early in his career. A co-worker drove under the influence, had a crash and severely injured the driver of another car. It had a major impression on Mike before he ever got a shot at a leadership role.
Mike then urged the team to discuss real scenarios that may have challenged them in the past. That proved very profitable. Nearly everybody in the room had a great question — one they had encountered before. The meeting ended with the CEO giving each of them permission — well, it was more of a commandment — to use their company credit card to call Uber, a cab, "I don't care if you call a limo," he said. We will happily pay that to keep you and everybody safe. Mostly, they were encouraged to behave wisely and soberly when with clients, but the CEO was understandably angry. He didn't spare the room of his anger, feeling it was necessary to demonstrate how serious he was about this.
It was just a few minutes before 8am when the meeting ended. Nobody was smiling. Everybody was properly sober-minded by the ordeal.
"I'm so mad I can't see straight," the CEO confessed afterward. He had displayed an appropriate amount of anger. No ranting or railing. Hurt, disgust and serious disappointment.
The team needed to see it. He's right. Yes, the circumstances were serious, but his reaction was appropriate — and it wasn't just for affect. It was genuine. Real. Authentic. Warranted.
What You Tolerate…You Get
Every leader learns it's true. It doesn't matter how educated or mature your team may be. Smart people do stupid things.
Some argue that highly successful people, who operate in some of the most stress-filled arenas of work are more prone to party hard – and blow off steam – because that pressure has to go somewhere. Maybe they're right. But that doesn't mean the pressure has to go into poor behavior. Or risky actions.
In recent years we've seen high ranking United States military officers – including Generals – charged with sexual harassment and a variety of other poor behaviors. These are supposed to be some of the most disciplined people in our society. U.S. Presidents often make seemingly idiotic choices (see Bill Clinton and Monica Lewinsky). So it's got nothing to do with brain power, or training, or pedigree, or position, or authority. None of us are immune from making a poor choice – or a series of poor choices. To be sure, the former is far less problematic than the later.
Some organizations are filled with habitual bad behavior. If the CEO tolerates, or even fosters it, it becomes engrained in the culture. Back in the late 70's and early 80's I was exposed to some company cultures where alcohol consumption was an art form. Open bars at company functions were the norm. And these weren't simply open bars…they were open bars without restraints. It was also an era of heavy drug use among some particular cultures. Was it promoted? No, of course not. Was it tolerated? Absolutely. In some cases, it was even expected in the sense that people viewed it as the norm.
Sexual promiscuity, overt flirtations and other poor behaviors have been a part of some cultures, too. These behaviors aren't limited to Wall Street stories of greed and lust. Main Street businesses throughout the world experience these things. I wasn't yet out of high school, working at a hi-fi stereo store owned by a man who constantly flirted with the young girls who worked behind the counter, running the cash registers. One young lady was particularly busty and he was always making inappropriate comments and suggestions to her. She seemed perfectly okay with it, even leveraging it to her advantage…but I still remember how uncomfortable it made many of us who had to witness it.
You Must Have Standards
Some have joked, "We've got standards. If you're still conscious, then you've not had too much to drink." Maybe it sounds funny, but not only is it improper…it's stupid. Foolish. Irresponsible.
I'm not sure when I first began to encounter HR departments that would focus on ethics. Ethical behavior wasn't talked about very much when I began my career. Thankfully, I mostly found myself in environments where my comfort level wasn't taxed. Of course, that was probably because I chose to work in situations that wouldn't make me uncomfortable. You likely did the same thing if you're my age. That is, if you were like me – a T totaler and non-party guy. While I could make some religious and moral judgments, that's not the point. Today's point is pure business. And from a purely business point of view, tolerating bad and unethical behavior is as risky as being fiscally irresponsible. It's DANGEROUS.
Female workers with dresses too short, clothing too tight, necklines too low.
Male workers habitually making suggestive comments, inappropriate innuendos and improper physical contact.
Drugs, alcohol, pornography, lying, cheating, stealing, bullying, violence, sex…I wish there weren't much I hadn't seen affect a workplace, but there's not been much. Honestly, it would take quite a lot to shock me anymore. One of the many wonders of growing older and being experienced I suppose.
It's the leader's job to set the standards. If you own the joint or you run it, it's up to YOU. Don't expect your team to behave better than you do. Or better than you demand.
And you can't have different standards based on the roles people serve. My roots are in sales. The whole business development sector is focused on the old wine and dine mode of operation. That doesn't mean it can operate without standards. Nor does it mean a CEO should chuckle it off as just being part of that division. If you'd tolerate in one division, why not tolerate it in every division? Just because your R&D guys and gals have a different role than the Biz Dev crowd doesn't mean you should give them completely different ethical play books.
Don't confuse imposing personal convictions or religious beliefs and establishing standards of conduct as being synonymous. Standards are necessary so performance can be expected and predictable. They're also necessary so chaos doesn't rule the day, and so the company isn't put at risk. Having standards – and enforcing them – is the job of every owner, CEO or top leader. If there's no accountability, then you have no standards. No, it doesn't matter that you have them written down somewhere and you're able to show them to me. Let me ask your people if anything happens when they're not met and I'll quickly find out how meaningful they are.
Response Specifics Aren't Universal
Binary reactions can't be employed. If a person does this, then you (as the leader) will always do that. It just can't work that way because circumstances and situations are different. However, generally, leaders should have a pre-thought out response. Too often I find leaders haven't thought about it ahead of time. Then, when it hits the fan, they're angry, frustrated, or overcome with any number of other feelings that fuel decisions. Sometimes those decisions aren't always the best, or most appropriate.
What's right is right. What's wrong is wrong. Severity differs. Consequences do, too.
Should our VP arrested for DUI lose this job? I don't know. It wasn't my call. It was his first ever arrest of any kind. He had no history of inappropriate behavior. No discipline had ever been taken by the company. None. Of any kind. He had taken one of the top 10 clients to dinner. A few bottles of wine had been consumed by all six people at dinner, including the host – the VP. He lived 4 miles away. None of the six people, including him, felt they were intoxicated. They were likely all wrong, but one of them didn't drink alcohol. She reported they all seemed fully in control when they left. She was shocked the VP had been arrested. News traveled quickly, especially with this client who felt terrible since they had been the recipient of the entertainment.
No business was lost. In fact, the client was at a celebration dinner with the VP because they had just signed a new contract for additional services that resulted in a significant increase in their investment. They assured the CEO that as a client, they had seen no bad behavior on the part of the VP. He had been the perfect host that evening. They felt badly that they hired a car and would have happily given him a ride home had they suspected he wasn't able to drive.
The blood alcohol level of the offending VP was right at the minimum required to be arrested for DUI. The blown red light was the tipping point. That's what got the officer's attention. And the dominos started falling.
It's a misdemeanor. Company attorneys don't get involved, except to advice the CEO. They're confident the VP will suffer minimum penalties given his clean background and other details. As for liabilities and any other exposure for the company — it doesn't currently seem worrisome. The PR issue is something entirely different though.
So there's quite a lot to consider. Time will tell how it all plays out.
There's a precedent in the company for helping employees with substance abuse issues. And the company is diligent in leaning on the HR department to make sure employees have a clear understanding of what is required for them to remain employed. This VP has never been subjected to any of those. His record is spotless and I'm confident that'll factor into whatever the CEO does. So far, there doesn't appear to be any PR issue, but that shoe could fall at any moment.
Timing is everything and it so happens the VP has a scheduled vacation beginning Wednesday. Two full weeks. The CEO urges him – at the recommendation of the HR staff – to keep that vacation schedule. It's been on the books for almost 60 days.
All these details. All these moving parts. You can easily see why one-size won't fit all.
One thing is universal in this company. The CEO and the company do not tolerate this behavior. The company has no history of encouraging or tolerating it during company work, or even privately. Had the VP been at dinner with his own family, it would have only changed things slightly for this company. A DUI arrest for any reason is unacceptable to them. And as a member of the executive team, the VP is certainly held to a higher standard, not a more slack one.
The response is always universal in that there is one. A blind eye isn't turned. It's not swept under the carpet. It's always dealt with. How? Well, that's where those universal specifics can't really exist.
What Should You Do?
First, you should pre-think and establish the standards. 
What behaviors do you want to encourage? What behaviors do you simply not want, ever? Figure out your non-negotiable standards. That doesn't mean the things you're willing to list. It means the behaviors you're willing to enforce. It means the behaviors you're going to hold people accountable for. If you're unwilling to hold people accountable for them, then don't list them.
Second, you must teach and preach them.
No secrets. Everybody must know what the standards are and what's expected of them. People can best avoid trouble by knowing what may get them into trouble. Don't blindside people with some secret rule they know nothing about. Make the rules known loudly and often. And provide people with training to help them avoid trouble. It's your job as the leader to help people succeed. That includes keeping them out of trouble.
Third, you must have high accountability.
This includes consistency, too. That is, you can't look the other way with some and hammer others. Do the rules apply equally to everybody? Perhaps not, but they must apply fairly. An employee with multiple DUI arrests who is already on a PIP (performance improvement plan) isn't going to be handled identically to this VP. It doesn't mean people aren't held accountable though. If it's a standard, then it's worthy of enforcement.
Fourth, you must protect the company.
Sexual harassment issues have put many organizations including virtually every branch of the U.S. military at risk. Some rogue employee who behave inappropriately will put your company at risk, too. This last step or response is an intolerance of poor behavior that violates company standards and puts the company (as well as the employee) at risk. The bottom line is — it's unacceptable. So don't accept it.
Conclusion
Maybe it's been some time since you addressed any of these things. Get it on your calendar. Do it sooner than later. Don't wait until some crisis hits. Prepare. Plan. Think about it. Form a strategy and get it going.
It's just like any other form of protection. You have insurance. You have contingency plans. You need a plan to combat bad or unethical (and immoral) behavior. Get on it. Today.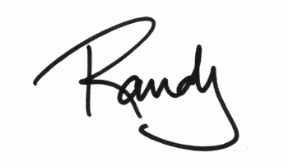 Subscribe to the podcast
To subscribe, please use the links below:
If you have a chance, please leave me an honest rating and review on iTunes by clicking Review on iTunes. It'll help the show rank better in iTunes.
Thank you!