Podcast: Play in new window | Download (Duration: 14:46 — 13.9MB)
Subscribe: Apple Podcasts | Google Podcasts | Spotify | Email | RSS | More
"I've had a lot of worries in my life, most of which never happened." – Mark Twain
No Fear is a company founded in 1971 producing t-shirts and other apparel aimed at extreme sports. The "No Fear" slogan was popular back in the 90's. Back in 2011, they filed chapter 11 bankruptcy. They're still around, but I don't see their products much anymore. Maybe they fell into some trouble because we're no longer afraid of anything. 😉 Hardly.
In 1901 Mark Twain wrote an essay where he penned this sentence:
"Each man is afraid of his neighbor's disapproval–a thing which, to the general run of the human race, is more dreaded than wolves and death."
Here we are bearing down on the summer of 2018. By the way, Twain penned that line in the summer of 1901. A mere 117 years ago. Time doesn't change everything.
Some fears are more universal than others. Fact is, we're all afraid. More than we may admit. But today, I'm not here to coach you up about having no fear. Rather, I'm sort of a fan of fear. It can be a terrific catalyst for taking action. Or, it can paralyze us. I'm in favor of the former. Not so much a fan of the latter. 😉
Business owners are people, too. People with fears.
For the last number of years, our economy has rebounded nicely from the Great Recession of 2008. Many people have enjoyed solid prosperity and growth.
Good times or bad, you'll find companies succeeding wildly while others are going broke. Toys R Us, Gibson (guitars), Remington (guns), Winn-Dixie and others have endured some defeat during this prosperity. Plenty to be afraid of.
Among small business owners (people owning and operating companies that generate $5 to $200 million or so), prosperity isn't always a remedy for fear. Success can foster its own kind of fear. Fear that we can't sustain our current success. Worry that our growth will stall, then what will we do?
Are small business owners just a neurotic breed? To some, it can look like it. But like I said, I'm a fan of fear. We just have to leverage it as the resource it can be. That's the topic in today's episode as we end May 2018.
Be well. Do good. Grow great!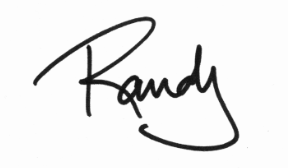 Subscribe to the podcast
To subscribe, please use the links below:
If you have a chance, please leave me an honest rating and review on iTunes by clicking Review on iTunes. It'll help the show rank better in iTunes.
Thank you!