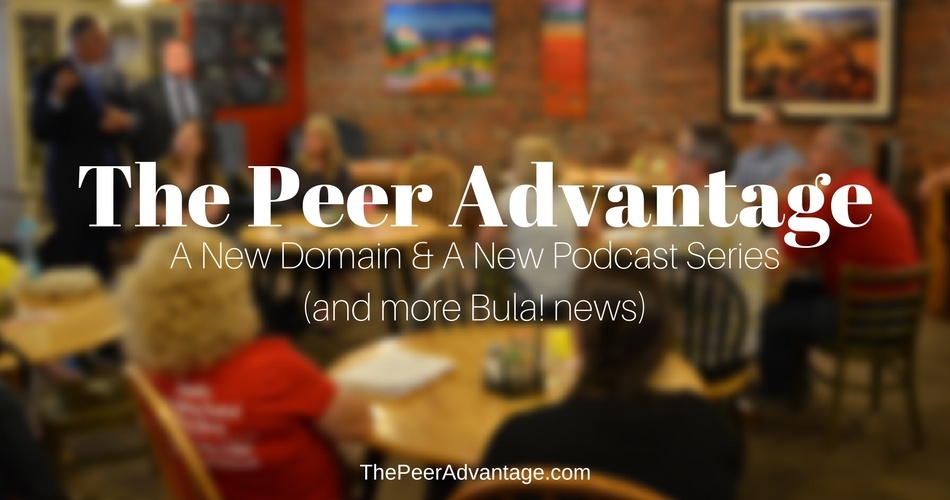 Podcast: Play in new window | Download (Duration: 48:40 — 45.1MB)
Subscribe: Apple Podcasts | Google Podcasts | Spotify | Email | RSS | More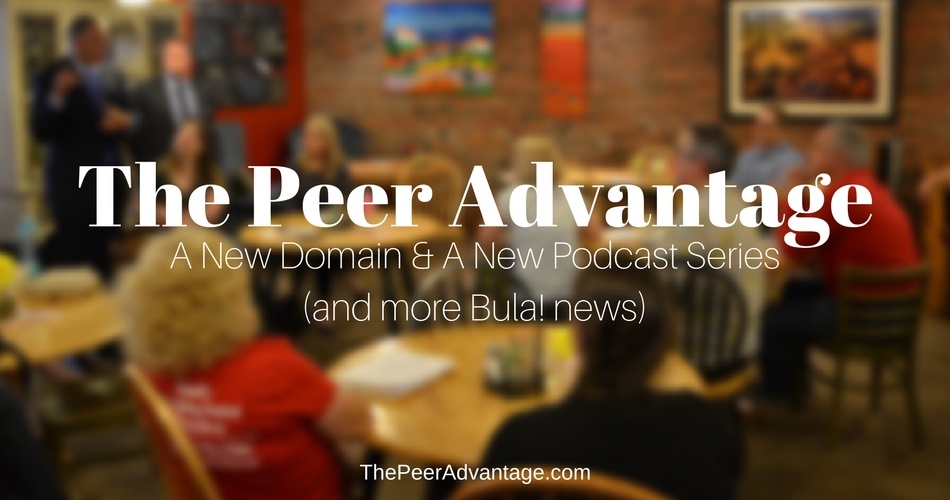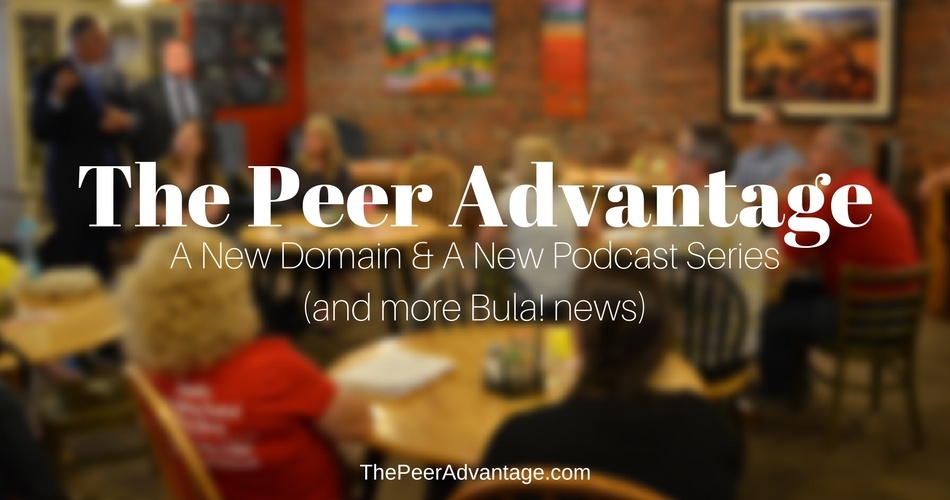 Big news. Well, it's not breaking news if you've been paying attention, but I'm hopeful that some of you are brand new around here. Welcome! BULA!*
You've likely already noticed that this episode has a special designation, TPA001. This is episode 1 of The Peer Advantage series. I'll explain.
What Brought Me Here Will Get Me There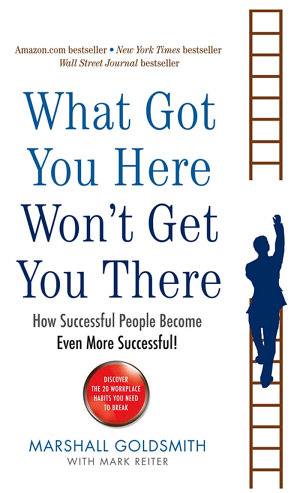 You may have read the Marshall Goldsmith book, What Got You Here Won't Get You There. Yeah, me, too.
Well, that's not what this is. This is about what brought me to the truth of peer advantage will get me where I want to go. More importantly, it will help get my customers – my clients – where they want to go. And it'll give me the best vehicle to help them.
All you need to know about me for now is that I've operated in business all my life since I was 16 and first walked into a job selling hi-fi gear. Within the first decade of my career I was running a subsidiary of a larger company, a small chain of luxury retail stores focused on consumer electronics (big screen TV's, stereo equipment, etc.). For over 25 years I was at the helm of companies, leading the charge to always be viciously competitive, nimble, quick and highly maneuverable. Growth and improvement were my passion. I was always in search of what's possible…dissatisfied with the current state of things, including every measurable performance indicator. Extraordinary and remarkable were words I'd use to focus organizations.
Nine years ago I stepped away to help other small business owners in what I've called "roll-up-your-sleeves-get-your-hands-dirty" consulting work. I had already been doing some of that on the side as a passion project. Mostly because other business owners – mostly those in my sector of consumer electronics or retailing – would often call and seek my perspective. That's how Bula Network, LLC was born.
I had been podcasting for a few years already and instantly people thought "network" was because of the podcast. Not so, even though that made sense. I was thinking "network" because the work was all over the place. It wasn't focused on marketing or management or any other area of operating a business. It was anything and everything. I might be working with one owner on inventory management, another on HR issues, and another on succession planning. I thought "network" because of the areas of focus and the network of different things I'd help with.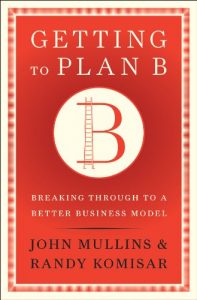 Do you believe in serendipity? I do. Here we are years later and I think Bula Network was never intended to be what I launched. I'm a big believer in plan B. Plan A is what we start…and what we think will bring us the greatest success. Plan B is often what occurs after we figure a few things out and realize there's a different/better path. This episode is all about plan B and I'm excited to finally arrive here.
Bula Network is now a full-fledged peer advantage company with a sole focus – for the first time ever! To serve small business owners through peer advantage.
Good marketing advice always includes urging people to narrow their focus. I've given that advice. Unfortunately, I've not taken my own medicine until now. That alone makes this feel very different from anything I've ever done. Learn that lesson…preferably sooner than I did. Get focused on who you're going to serve, who you're going to be and what you're going to do. For almost a decade I've neglected that.
About 4 years ago I learned, for the first time, about professional peer advisory groups for business owners and leaders. Call me naive. Call me ignorant. Call me busy! I just hadn't been exposed to them. Nobody had ever talked with me about such a group. Nobody had ever invited me to join such a group. Yes, I had been involved in countless industry or associations where we had group meetings, sometimes small groups. But these were people exactly like me with the same point of view, the same gripes and more often than not these morphed into whining sessions where people complained about the things that were wrong with the industry. And I wasn't interested. It just wasn't profitable and it's not how I rolled. The market is the market. Vendors do what vendors do. Politicians do what politicians do. Customers do what customers do. You either deal with the present reality and act accordingly, or you do what these people did – complain. I much preferred to deal with it.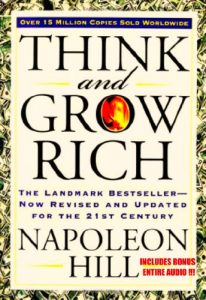 When I was a freshman in college, or maybe when I was still in high school (who can remember?) I read Napoleon Hill's Think And Grow Rich. That book introduced the world to the "mastermind" group. The titans of industry during the industrial revolution in America fought like dogs against each other. They'd sometimes realize that they could benefit from joining forces. And some lesser successful, but still VERY successful people found it highly profitable to connect and collaborate with others so they could all help each other grow their businesses and their lives.
So it's not like I had no notion of such groups. It's just that I hadn't been part of any. Not really. And that includes the over half a dozen online mastermind groups I'd been invited to join. None of them were valuable. All of them were a waste of time for a few basic reasons. One, the person forming the group didn't know what they were doing. They didn't know how to operate a group effectively. There is a skillset required to lead a group of business owners. Not everybody has it. Two, the person forming the group assembled people who occupied some place in their life at the time. There wasn't a strategic purpose behind our organization. It was mostly random. Three, the group didn't have a stated purpose. The focus wasn't there. Four, the group members weren't committed. We had no skin in the game. We were merely being polite to the person who invited us. So we attended once or twice. Five, there was no accountability. When you're missing the other things, accountability is the last thing you worry about. It was all a recipe for a total waste of time.
Then I discovered there were actual groups with a focus that interested me – business growth. I started paying attention. That was about 4 years ago. I wasn't in any position to take advantage, but I remember thinking how I wish I'd been part of a group while operating a multi-million dollar retailing company. But here I was a solopreneur grinding out the work, connecting with prospective clients and very focused on helping people one-on-one. My station in life was now different and it was by my own design. I had operated companies with employees, equipment and inventory. Now I wanted none of those things. Instead, I wanted to serve business owners and executives because I knew I had a lifetime of experiences and it was about two things for me: significance and legacy.
I dove into learning more about this whole peer advisory thing. I came to see it as a movement. A very positive movement. It wasn't new, but I sensed it was an opportunity because I knew the need was enormous if people could clearly see it for what it is – a vehicle to help them grow as people and to help them grow their business. I was already all in on the mental fitness and emotional health of business people. I knew the stress of their lives and how addicting it can be. But I also knew the dark side of too much alcohol, too many busted marriages and too many suicides. All the things nobody wants to talk about. The grind chews people up. The think we love can often hurt us. Chaos, stress, the hustle – they thrill us and fuel us. They can also turn on us and kill us if we're not careful. I knew this well.
I kept learning. I kept checking things out. I kept reading and talking with people. I even made a run at being part of an organization that focused on serving CEOs. It didn't work out because I wasn't a good fit for their culture, but I saw the value of their work (and still think highly of them). I read a book that was published a year ago, The Power Of Peers. I got more fascinated with peer groups, especially for small business owners.
About this same time I began to return to my roots – small business. I had gone from consulting to coaching back to consulting. I had helped CEOs, executives, leaders and small business owners. I realized the small business owner was the closest to my heart. It's where my passion was hottest. I knew it like the back of my hand. I related to these people. These were my people.
One of the co-authors of the book, The Power Of Peers, was Leo Bottary. I had heard Leo on a couple of podcasts and wondered why he didn't have his own podcast. So I reached out to Leo and offered to help him just so I could learn more about the space of peer advisory. I wanted to play in this space. I wanted to be a player in it and it's what I wanted to do with the rest of my career. That was around October 2016 but it was a decision "in process." That means, it wasn't a decision made in a singular moment. It happened over time. Reaching out to Leo wasn't merely a decision to serve a person already operating in the space of community, connection and collaboration – he was symbolic of my desire to learn more and enter the space myself to make my own contribution.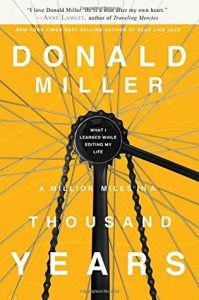 I was discovering a new professional passion – the first element of a good story. It had been over 7 years since I had read Donald Miller's book, A Million Miles in a Thousand Years: What I Learned While Editing My Life. That book was about creating the story of your life. I had long ago learned the 5 elements of a great story: passion, hero, antagonist, awareness and transformation. Well, I had been struggling to find my professional passion since leaving the C-suite. I was uncovering it and it had been right under my nose the entire time. It wasn't new. In fact, it was something I had done all my life. Two words leaped to the forefront of my mind: connection and collaboration. Now it was time to make my bet. Well, it wasn't time, but it felt like it was. I had to endure a few more months of work and a bit more pondering.
We're ready when we're ready. Yes, people can help us get there more quickly, but in the end – we decide for ourselves. I felt I was ready to make the pivot, but something kept me from going all in. It's the same thing that slows us all down. Just a tad of doubt. Isn't it amazing how pounds of passion can be dampened by just a teaspoon full of doubt?
By the time May 2017 rolled around I was placing my bet by going all in – pot committed – to a complete pivot. Bula Network, LLC would no longer be what it was at the start. It would become what I now most wanted it to be – what I most wanted to be – a peer advantage company serving small business owners. All in. No looking back.
Leo and I met at a Chili's Restaurant in The Woodlands (Houston). We talked about the podcast, YEAR OF THE PEER and our work together. And I told him of my idea to launch an online peer advisory group of small business owners. From that conversation and his feedback I decided to launch two groups of 7, one AM group and one PM group. It spawned from a renewed optimism that I decided to embrace. Optimism that together we can do great things. Optimism that together small business owners can achieve more than they ever could apart…and do it much, much faster!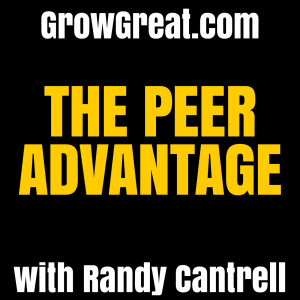 This is the first in a series of new episodes I'm calling THE PEER ADVANTAGE. It may become THE podcast here, but right now that's not the plan. You can see how my plan B is overtaking what was once plan A though…so you never know. I don't know how many episodes it will be I do know it's going to bring you value. Here's why — I'm going to document this entire journey. Warts and all. Good times. Bad times. Victories. Defeats. It's going to all be chronicled right here until I have successfully launched two groups of 7 each or until I've failed and quit (that's not going to happen, but every story needs tension…so there's mine).
How is this going to work? By surrounding myself with people who I know will help me. People who will ask me the tough questions. People who will avoid judging me, but who will happily (and quickly) hold me accountable to the decisions I commit to. I'll have more to say about these people later. I'll introduce you to each of them. Leo Bottary is going to be one of them. I'll have two others so I can keep my little peer advantage group tight. It's my version of working live without a net because I know there's courage and power in vulnerability. I'm willing to share my own vulnerability with YOU. I think it will serve you by showing you how valuable it is, and I also think it may inspire you to embrace your own.
There's another benefit to this. It's going to be easier to show you peer advantage rather than to tell you about it. You already know the value of it, but maybe not in the context of being a business owner. I want to show you how powerful it will be for you in that context.
And yes, there's an enormous benefit to me in doing this. I'm going to be the recipient of surrounding myself with these 3 people. Yes, I know they'll each get benefits, too. I hope they'll each feel like it's a valuable experience for them even though our purpose of coming together is to help me with my current pivot. It's what happens when peer advantage occurs. Other people help you with your issues. My issue is this desired pivot.
I'm not pursuing a good feeling as much as I'm pursuing growth and improvement. I want to accomplish this goal of building two new groups of 7 small business owners from around the nation. My purpose is to bring together these 3 people who I trust. Just being together is excuse enough, but I know we live in a more practical world that requires us to have a point to being together. I'm rather certain that merely being together serves us well. Just because.
I'm happy you and I were together today. Now it's your turn to speak. I'd enjoy hearing from you. Take a moment and share your thoughts at the Bula Network Facebook page.
Thank you.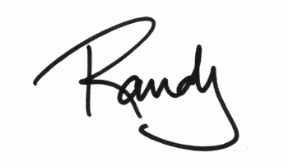 *Bula is a Fiji term analogous to aloha in Hawaiian. It means both "hello" and "goodbye." It also means life and carries with it the connotation that "life is good." I'm not from Fiji and have never even been there, but over 35 years ago I came across the term and fell in love with it. That's why I named my company after that word, Bula Network, LLC.
Subscribe to the podcast
To subscribe, please use the links below:
If you have a chance, please leave me an honest rating and review on iTunes by clicking Review on iTunes. It'll help the show rank better in iTunes.
Thank you!