Podcast: Play in new window | Download (Duration: 33:42 — 30.9MB)
Subscribe: Apple Podcasts | Google Podcasts | Spotify | Email | RSS | More
Many of us value popularity over influence. Some degree of fame over impact.
I ran across a statement that I had to write down in my little notebook…
Others will attempt to get you to lower your standards, to compromise performance and lower your expectations because that's where you'll find the crowd.
Today, we discuss self-awareness, influence, serving others and exercising self-discipline so we don't fall prey to vanity metrics.
Be well. Do good. Grow great!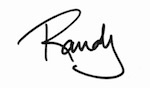 Check out the Hosts page for our profiles.
Connect With Lisa On Linkedin • Connect With Randy On Linkedin
We encourage you to contact us. Feedback, suggestions, criticisms, insights, and experiences are welcomed. Thank you for watching and listening!