Podcast: Play in new window | Download (Duration: 32:50 — 30.1MB)
Subscribe: Apple Podcasts | Google Podcasts | Spotify | Email | RSS | More
Busy, busy, busy!
It's the battle cry in every city. The flow of work that must be done is often overwhelming. Managers lament, "I don't have time to grow my people. We've got too much work to do."
It's an excuse.
And a flimsy one.
It may even be delusional for managers who choose to believe that it's true. What if it's completely untrue? What if you not only have the time, but what if you're wasting time? What if you choose to believe that until you start growing your people you'll never reach the speed and efficiency possible in getting more work done – and better?
Maybe it's time to change our mind, change our behavior and get on with developing the members of our team. The results may astound you!
Be well. Do good. Grow great!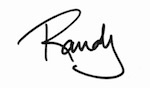 Check out the Hosts page for our profiles.
Connect With Lisa On Linkedin • Connect With Randy On Linkedin
We encourage you to contact us. Feedback, suggestions, criticisms, insights, and experiences are welcomed. Thank you for watching and listening!